Times launches Cornfest photo contest
Posted on August 19, 2020 by Taber Times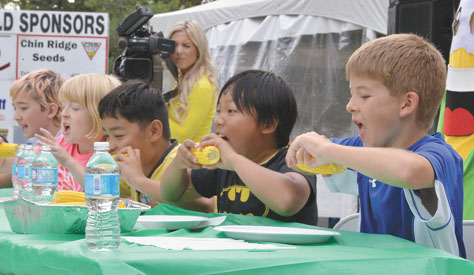 TIMES FILE PHOTO
While Taber's annual summer celebration has been canceled for 2020, the Taber and District Chamber of Commerce (TDCC) is planning some limited events for a Spirit of Taber Cornfest celebration on Aug. 29.
To coincide with the TDCC's plans and to help keep the spirit alive in Taber in 2020, the Taber Times is launching a Spirit of Taber Cornfest Photo Contest. Readers and citizens are encouraged to submit their favourite Cornfest photos — either recently or from a Cornfest long in the past — to the Times prior to September 1, 2020 at 12 p.m.
"While 2020 may be a year best forgotten for many, we don't want to forget Cornfest, be it canceled or otherwise," said Times reporter Trevor Busch. "With that in mind, we're launching this contest to ensure Taberites can enjoy a snapshot of everything they might be missing."
The photos will be judged by Times editorial staff and the winning submission will receive a free year's subscription to the Taber Times. The top three photos and the winner will be published in the Times' Sept. 2 edition.
Photos can be dropped off at our office (4822 53rd Street) from 9 – 3 p.m. (Mon. – Thurs.) or submitted via email to tbusch@tabertimes.com. Photo submissions should include your name, contact information and a photo description (names and date of event etc.).