ATCO Gas seeking renewed franchise agreement
Posted on July 15, 2020 by Taber Times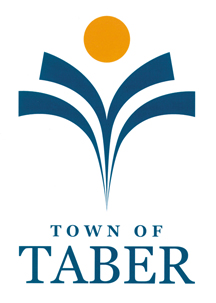 By Trevor Busch
Taber Times
tbusch@tabertimes.com
ATCO Gas was recently in council chambers to make their pitch for a 10-year extension of the energy provider's franchise agreement with the Town of Taber.
The current franchise agreement with the town expired May 2020.
This agreement remains in effect until it is terminated or renewed.
The current agreement is based on the Alberta Urban Municipalities Association (AUMA) template developed in 2003. A new AUMA template franchise agreement was negotiated and approved in early 2015.
Under a franchise agreement, the municipality grants ATCO certain rights to provide natural gas distribution service to consumers, while ATCO commits to terms and conditions under which it will deliver natural gas service within the community.
The new agreement calls for a minimum 10 year/maximum 20 year term with an expiry date, and would continue to be in effect after the expiry date unless renewed or terminated.
The franchise fee, which is collected from gas consumers and paid to the town, is for exclusive use of municipal right-of-ways for installation of ATCO's distribution system.
If one year after expiry, the agreement is not renewed or terminated, franchise fees payable to the municipality will be halved, with the other half held in an interest-bearing trust account until the agreement is renewed.
Coun. Jack Brewin inquired if the gas firm's local infrastructure and capacity was adequate to meet present and future needs for the municipality.
"There is a main transmission trunk line on the south side of Taber that has sufficient supply for industrial parks in Taber, that has sufficient supply for your typical customer," said ATCO Lethbridge region manager Dan Magnan at council's June 22 meeting. "If an atypical customer were to come into the community there would be a certain build required in order to meet significant demand. But we are in the business of providing energy. Absolutely we can provide whatever type of energy that would be required for the specific build."
The idea behind franchise fees is the town is granting a private corporation the sole right to deliver natural gas in Taber, using town-controlled roads and right of ways. ATCO Gas makes profits as a result, while the town incurs costs. The charge appears as a "local access" fee on a utility consumer's bill.
Across the province, franchise fees have been criticized as a "hidden tax" by utility consumers, which raises revenue for municipalities through riders on a resident's utility bill and not through their property taxes.
The Alberta Utilities Commission (AUC) has established maximum percentages for franchise fees at 20 per cent, and historically the town has maintained its rate at that maximum for more than 17 years.
Reducing the town's rate of franchise fees had been an ongoing goal for a council faction in recent years, and in fall 2019 this finally resulted in a small tax break for citizens when council passed a motion to reduce the fee by two per cent. The motion passed by a 5-1 vote, with Brewin in opposition.
Estimated a franchise fee rate of 20 per cent, in late 2019 ATCO Gas was projecting total franchise revenues for the town at $686,020.
Franchise rights and obligations automatically extend to all areas annexed by a municipality if the annexation size is less than 640 acres or 25 per cent of the current size of the municipality. For larger annexations, the municipality has the option to add the increased area to the franchise area, or terminate the agreement.
Earlier this year, the town finalized an annexation of roughly 900 acres from the Municipal District of Taber.
Founded in 1912, ATCO is Alberta's largest natural gas distributor and serves more than 1.1 million customers in 300 communities. ATCO has served the Town of Taber since 1929, and has offices in Taber and Lethbridge with three employees providing service to 3,476 customers.
Following discussion, council voted unanimously to accept as information the presentation from ATCO Gas.