Town allowing tax and utility deferrals for three months
Posted on May 6, 2020 by Taber Times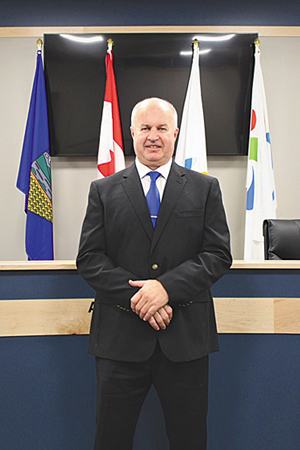 By Trevor Busch
Taber Times
tbusch@tabertimes.com
To assist local residents and business operators whose bottom lines have been deeply impacted by the global pandemic in 2020, the Town of Taber will be allowing deferral of taxes and utilities for three months starting July 1.
Mayor Andrew Prokop indicated the municipality felt it was time to do something to assist residents affected by the economic impacts of COVID-19, and the decision is in line with provincial guidelines.
"That was kind of some of the province's outline — they weren't telling each municipality what to do, per se, but that was kind of the direction they were going with a lot of things, to offer that option, so other municipalities were doing the same, and we just felt it was right for us to do our part to help out our residents as best we can if that's a need or help for them."
The town had received inquiries from the public about the possibility of such a measure being taken, according to Prokop.
"That was brought up a couple of times, and there were a couple of questions that asked just that. And there were a couple of questions just in passing, talking to a few people. It's not huge numbers thus far, but maybe some people weren't aware of it in all fairness. But we've had several inquiries about it in the last couple of months, so we just felt it was time for us to try to do our part as well and help out where we can."
So-called "Economic Relief Considerations" had been discussed behind closed doors at council's April 14 meeting, but no resolution was passed following in camera debate.
Following closed session discussion at council's April 27 meeting, council voted unanimously to direct administration to defer 2020 taxes and utilities for a period of 90 days commencing July 1; and directed administration to participate in the federal Commercial Rent Relief Program in favour of town-owned lessees.