MLA Hunter excited about Bill 25
Posted on December 25, 2019 by Taber Times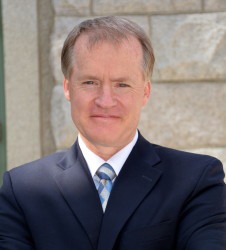 By Trevor Busch
Taber Times
tbusch@tabertimes.com
As part of a flurry of legislation passed by the UCP government in the fall session, Bill 25, or the Red Tape Reduction Implementation Act, targeted 11 changes across six ministries.
Through Bill 25, a number of defunct government acts and boards are passing into oblivion but there is still focus on reducing regulatory hurdles for business.
"Every session we're going to be bringing forward a piece of legislation — or multiple pieces of legislation — that will help reduce regulatory burden by at least one third within our first four years of office," said Taber-Warner MLA Grant Hunter, who also serves as associate minister of Red Tape Reduction. "The other thing that we're doing is obviously trying to reduce regulatory burden and the cost of compliance."
As a member of cabinet, Hunter has been tasked by Premier Jason Kenney to analyze and work with government departments and agencies to reduce regulations and save money.
In August, the province announced two industry panels for red tape reduction with representatives from oil and gas, as well as the tourism and hospitality industry.
One of the key changes in Bill 25 highlighted by Hunter empowers the environment minister to sign off on Forestry Management Agreements.
"One of the components of this bill was amending the Forestry Act and allowing us to be able to…this was actually their first ask, I had 17 submissions by the forestry organization and this was their number one ask, and so we put this into Bill 25, and they were actually quite excited about it because what this does is frees them up to be able to get the approvals to be able to bring in the lumber a little quicker. So they don't have to go through an order in council, they can go directly through the minister. Which saves them about six months — and as they say, time is money — and we've actually reduced the time for them."
Organ and tissue donation has also become much easier for Albertans, who can now sign up online rather than making a physical written submission.
"One of the other things that we did that I thought was really important is we allowed, or made it a lot faster for people to be able to do human tissue and organ donations," said Hunter. "When B.C. did this, they saw a four-fold increase in the amount of people who probably already wanted to do it, but just didn't have an easy way to be able to sign up for it. And so what we've done with this act is made it lot easier for people to be able to go online, sign up, and become tissue and organ donors. This is exciting, and something that I think is going to have a real material effect on Albertan's lives, literally."
Bill 25 also repeals the Persons with Developmental Disabilities Foundation Act (foundation non-existent since 2002), repeals the Small Power Research and Development Act (projects concluded), removes a requirement for small-scale hydroelectric projects to be debated in the house (quicker approval), dissolves the Health Professions Advisory Board (inactive since 2012), streamlines Municipal Government Act provisions (restricts "administrative efficiencies"), and removes legislation prohibiting the construction of wooden buildings more than six stories in height.