Debated OHV bylaw passes by split vote
Posted on August 28, 2019 by Taber Times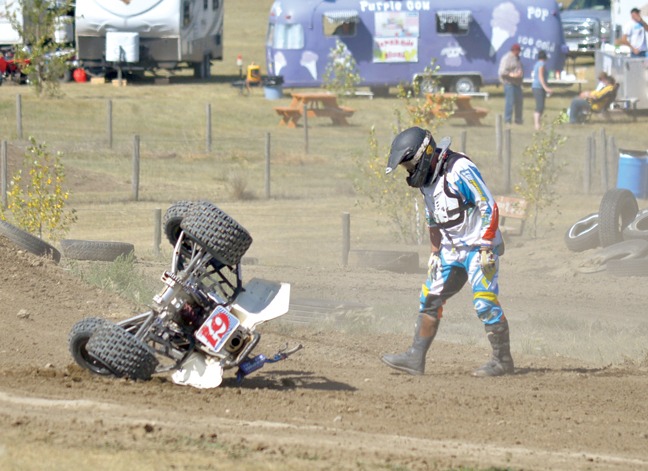 TIMES FILE PHOTO
By Cole Parkinson
Taber Times
cparkinson@tabertimes.com
After much debate around the Off-Highway Vehicle Bylaw, the Municipal District of Taber has finally passed third reading.
During council's regular meeting on Aug. 13, councillors once again had a chance to raise any issues around the bylaw which had the first two readings passed at their July meeting. 
In the time since their last meeting, council had received a variety of different resident opinions through letters and their Facebook page around the bylaw. 
Many of those residents were in favour of adding the bylaw as it would allow farmers in the M.D. easier access to their fields on ATVs, though recreational riding would still be prohibited. 
In the bylaw, it states 'OHVs are allowed on municipal roads for 'Legitimate Business Purposes' which include such activities as ; agricultural/farming uses, checking oil wells, fence line repairs, etc.' 
One point brought forward to council was around OHV usage on three-digit numbered highways for farming purposes.
"It's been granted legal since September 2006," explained Coun. John Turcato. "You have to be able to provide your farm permit."
The provincial Ministerial Order also states off-highway vehicles are permitted during daylight hours. 
The bylaw also highlights several other things needed in order for residents to be able to ride ATVs.
All OHV's must be registered, insured and display a valid license plate, they must be equipped with headlamps, tail lamps, an exhaust muffler, and any other equipment as required by the Off-Highway Vehicle Regulation which forms part of the Traffic Safety Act, and all riders must wear approved helmets.
The maximum speed limit while riding on a road is 50 km/hr and OHVs must travel on the right-hand side of the road with traffic. 
Operators must be at least 14 years old while driving on M.D. roads and OHVs are prohibited on environmental reserves, school property and any landmarked with signage. 
They are also prohibited within the Hamlet of Grassy Lake, Hamlet of Hays, Hamlet of Enchant, Johnson's Addition, all residential subdivisions, municipal parks and recreation areas.
M.D. employees, volunteers, contractors and agents are exempt to ride OHVs on municipal property while in performance of their duties.
A motion was made for third reading and was carried 5-2. Couns. Leavitt Howg and Tamara Miyanaga opposed.