Horse bylaw gallops way to community standards and TPS
Posted on July 24, 2019 by Taber Times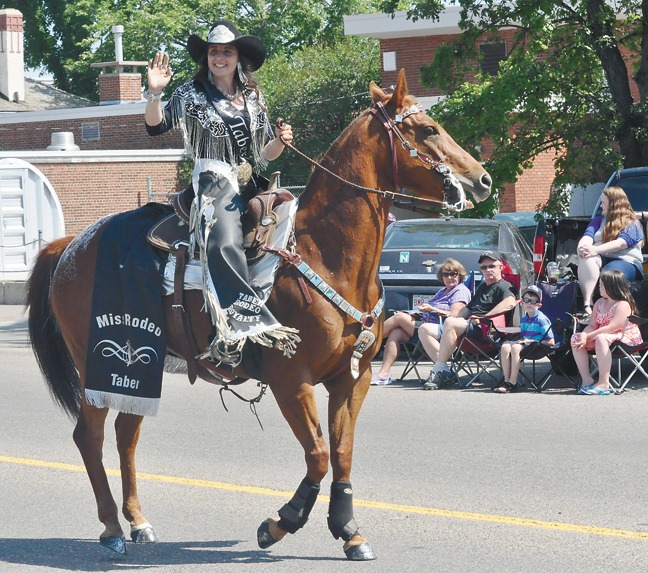 TIME FILE PHOTO
By Cole Parkinson
Taber Times
cparkinson@tabertimes.com
Allowing horses in Taber limits has continued to be a discussion between town councillors as a decision has been postponed for further information.
First brought up at their June 10 meeting, a motion was made to bring the discussion back to council chambers during their July 15 meeting.
"This comes out of our last council meeting where council direct administration to look into other municipalities treatment of riding horses in the municipality," explained CAO Cory Armfelt.
Other municipalities looked at included the City of Calgary, City of Brooks, Town of Claresholm and Town of Coaldale.
The current Taber bylaw states 'Except for parades, horses are not allowed on sidewalks, boulevards, public parks, highways or any other public place within the Town of Taber.'
Calgary has a schedule as to where horses are allowed to be ridden in the city while horse-drawn vehicles can be ridden in Calgary, but there is a $50 fee to get a permit.
The City of Brooks meanwhile does not allow any livestock within the city and the Town of Coaldale only allows animals on roadways or alleys within the entirety of the town.
The Town of Claresholm only mentions horse permissions in town in the funeral and fire sections of their Traffic Bylaw.
"Because there is no direct reference to horse usage, it is our assumption that horses are allowed to be rode throughout the entirety of the town," stated administration in their background to the request.
Further information around insurance was also brought to council's attention.
"There was a discussion about insurance. When we contacted a local insurance group, they did say there is a clause in some insurances that allow for liability insurance for riding an animal so there is that clause but you have to make sure you're homeowner policy covers that. Every insurance policy is different," said Gary Scherer, director of public works.
With council able to go in a bunch of directions in approaching the bylaw, a few different suggestions were thrown out.
One was to limit horse movement in Taber to protect downtown infrastructure.
"We could draft a bylaw that states that they are permitted in alleyways, not through the downtown core and that they have the appropriate attachment to collect their droppings. Craft it in such a way that it covers that. Alleyways, for the most part, are unpaved except in the downtown core so you could certainly make the recommendations but I think we need to hear from the police chief and bylaw standards people to make sure we are heading in the right direction," said Coun. Joe Strojwas.
As original discussions were around riding horses on 80th Avenue, Coun. Carly Firth questioned how that would still involve the original request.
"If we said alleys only though would that encompass 80th Avenue because that was what we were initially talking about. The horses were being ridden initially on 80th Avenue," she said.
"Yes, they were leaving the Agri-Plex and going up through 80th to get to the outskirts of town. The conversation was should we allow them in town? If we just allow them on 80th Avenue, it would eventually be paved. I would think in interest of changing the bylaw further down the road, if you direct it toward alleys which are for the most part unpaved, you would have a little more longevity of the bylaw," replied Strojwas.
Others were more in favour of loosening the restrictions on horses in town.
With minimal to no concern at the moment, passing a bylaw wasn't viewed as a high risk to produce more complaints.
"I'm in favour of the horses riding in the town and town property as long as they stay off paved roads and walkways. We're not going to get stampeded by horses if we make a bylaw. I would be in favour of it saying children under the age of 14 must be accompanied by an adult. And of course to pick up the poop and a fine if they do not. I think most of them are quite responsible and if they cause trouble it is a fine. We don't have trouble with them now and I don't expect it then," said Coun. Jack Brewin. "I think this nothing for us to be concerned about."
In a humorous reply, Strojwas wondered if people would be tempted to ride their horse rather than drive their cars.
"In this environmentally sensitive area, perhaps people would hope on their horse and run down to the local 7-11," he said. "It's definitely a lot cheaper than starting your car." 
With council fairly split on which way to go, a suggestion from Strojwas to gather further information from the community standards bylaw officer and Taber Police was well-received.
A motion to table the discussion for further information from the community standards bylaw officer and TPS was carried unanimously.