Mayor weighs in on variables of Bill 7 for business
Posted on July 17, 2019 by Taber Times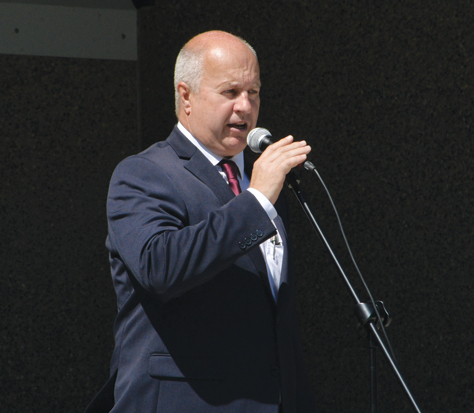 TIMES FILE PHOTO
By Trevor Busch
Taber Times
tbusch@tabertimes.com
In an effort to assist municipalities in attracting new investment opportunities, Alberta's UCP government introduced Bill 7 which would allow for much greater flexibility in offering long-term business tax breaks.
Introduced last month, Bill 7 would provide municipal councils with the opportunity to offer multi-year tax exemptions, reductions or deferrals for non-residential properties.
Taber Mayor Andrew Prokop was unsure if the changes in the legislation would be of immediate benefit to the municipality.
"It's kind of early in the game to say that, but I think what's designed is to allow municipalities to compete against each other on a fair and level playing field, as I understand it."
Under the current system, the hands of councils are largely tied in areas related to tax forgiveness, and by law can only provide tax relief in cases of hardship. With Bill 7, tax breaks could be extended for up to 15 years.
Prokop suggested Bill 7 has been crafted to ensure that larger urban centres don't see the lion's share of the benefit compared to smaller municipalities.
"It's incentive based, but size-wise, it's designed to keep all municipalities on that equal level playing field. Some centres, because of their size, obviously have some more benefit and impact compared to smaller population municipalities. That's kind of what I'm envisioning at the moment."