Alberta Chambers of Commerce weighs in on cannabis
Posted on February 20, 2019 by Taber Times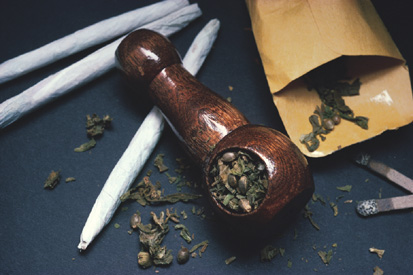 TIMES FILE PHOTO
By Trevor Busch
Taber Times
tbusch@tabertimes.com
As Alberta communities grapple with post-legal cannabis in early 2019, some municipal regulations targeting the industry have been criticized for fostering uncompetitive business environments for entrepreneurs and investors.
With the advent of legalization in late 2018, Alberta Chambers of Commerce president Ken Kobly was glad to see the province move in the direction of a business model that encourages private enterprise and entrepreneurship.
"We were pleased to see that the government of Alberta went with a partial retail model, rather than selling it in government stores. I think that's probably a better model than we've seen in many other provinces, because it does create some private enterprise opportunities."
Taber has a separate business licence for cannabis-related businesses which requires police checks. Hours of operation for cannabis retail sales are from 10 a.m. to 10 p.m., with special licensing fees of $500 per year for cannabis retail sales, $1,000 per year for cannabis lounges, and $2,500 per year for cannabis production.
During the preparation of cannabis-related land-use amendments for the town in late 2018, administration had analyzed the approach of several surrounding municipalities. Business license costs of cannabis production for "areas within our vicinity" are much lower than the Town of Taber, and range from $50 to $774.
"Most municipalities did not distinguish between cannabis production and distribution and a regular business licence," reads a statement in administration's background to the amendments. "With the recent approval of business license amendments Taber fees were set at $2,500. This may be something we need to revisit if this industry is something the town wants to attract in order to be competitive."
While acknowledging that municipalities need a source of revenue to recover costs related to cannabis enforcement, Kobly argued that forcing cannabis businesses to pay a higher licensing fee than others — such as a liquor store — might not be the best model to encourage competitiveness on a level playing field.
"I think municipalities are going to set their business licensing fees where they feel the cost of administering that particular business is different. So that's probably why you're seeing cannabis retailers paying a higher business license (fee). Obviously we don't think that's a particularly good idea, but municipalities are going to have to make up the cost of policing it somehow."
In Taber, cannabis retail sales are a discretionary use in the downtown commercial and comprehensive commercial districts, but not within 100 metres of any school or hospital use.
More specifically, separation distances are required for hospitals, post-secondary schools, private schools, elementary schools and secondary schools.
Kobly indicated Alberta Chambers of Commerce takes no position on the various separation distances mandated by many municipalities.
While cannabis production facilities once in operation will certainly represent a positive impact for a community's tax base, Kobly isn't sure what the eventual bottom line will be for municipalities and the province moving forward in 2019.
"Certainly where you see major grow operations, that's going to have a tremendous effect on their tax base. If you look at the Aurora installations — both in Edmonton and Medicine Hat — that's going to bring pretty substantial tax revenue to the municipality. As far as taxes to the province, we'll wait and see if they can get the kinks worked out in the supply chain. It's sort of a situation right now where everyone is taking a 'wait and see' until we see how this thing actually develops as far as revenues."
Taber and District Chamber of Commerce president Rick Popadynetz did not respond to requests for comment on the town's approach to cannabis regulation, and the chamber board would decline to answer any specific questions and instead issued a blanket statement.
"The Taber chamber of commerce is a member-based business advocacy organization dedicated to providing a professional, unified voice in support of the economic vitality of our business community on a local, regional and provincial level. Our aim is to ensure existing businesses, and the community as a whole, remain strong, vibrant, and progressive."
This would seem to be an about-face for the board, whose president was quoted in late 2017 suggesting the local chamber would be in full support of the opportunities afforded to the local entrepreneurial community with the arrival of legalization in October 2018.
"We will support any type of new business once it becomes legal," said Popadynetz. "Once it becomes legal, I'll definitely sit down and offer the benefits of the chamber of commerce to all businesses when this does open up."
Taber and District Chamber of Commerce is a current member of the Alberta Chambers of Commerce. Kobly reports that his organization is waiting for the dust to settle around the industry before they can begin to gauge how it is impacting Alberta's business environment.
"We're waiting to see how this whole thing shakes out, once municipalities get the permitting in place and folks are operating their businesses," said Kobly.
Under the town's Community Standards Bylaw, cannabis use is prohibited in public except in private residences or yards, or temporary residences like campsites.
Cannabis production and distribution is a permitted use in the Medium Industrial District (M-2).