HSD three-year capital plan sees some tweaks
Posted on February 13, 2019 by Taber Times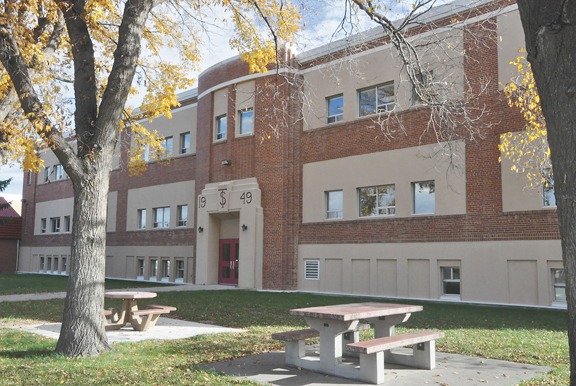 TIMES FILE PHOTO
By Cole Parkinson
Taber Times
cparkinson@tabertimes.com
The Horizon School Division board has made a few changes to their 2018 to 2021 three-year capital plan.
During the board's regular meeting on Jan. 23, trustees got a look at the plan and exactly what the changes being proposed were.
On their three-year capital plan, the first project listed is the Erle Rivers High School modernization which has a total accumulated capital funding of $12,634,393.
Phase two of the modernization at D.A. Ferguson Middle School and W.R. Myers High School were also listed as a number one project on the plan with a total accumulated capital funding at $20,370,902.
"Of course we have to submit a three-year capital plan to the province," said Bruce Francis, vice-chair of the board. "At one point we discussed and left it (Myers/Ferguson modernization) at number one because we wanted to stress the importance of getting phase 2. It would have been nice to have got it at the same time we were doing phase one. However, it is our priority number two and so I am proposing that we change that to (number two)."
The number three project remained with a Lomond Community School modernization which sees a total accumulated capital funding of $22,485,076.
In terms of the process for modernizations for schools in the province, it was explained there were quite a few steps before work would ramp up on any project.
"As we have gone through capital planning, the province often brings in value management sessions and I think most of the board knows we have had two of those down in Milk River. Also during those sessions, the government will bring in an architect to design a so-called 'schematic' of what it could look like. That is often what is used to develop a budget for what the project may look like. But what happens of course is, that gets on the list for the province of here are all the schools that are being funded or what jurisdictions would want to be funded," said Wilco Tymensen, superintendent of schools.
While the Milk River project is first on the list, there is no hard timeline for when the modernization would begin.
"Right now, Milk River is on the list as one of 50 schools in the province that was approved for modernization with no timeline and no budget. As we submit these plans forward to the province, they will be looking at boards and saying 'is your school still on this list?' So certainly by keeping it as number one, it lends credence and reassurance to the government that you still support that project," said Tymensen.
Even upon approval of the project, there wouldn't be any guarantees that the project would getting started immediately.
"When they choose to actually put it on the list for approval, based on a set of criteria they have around finance and where it sits in regard to other schools, it could be a year, it could be this fall or it could be two or three years. Once announced and we have a dollar allocation, that step one becomes acquiring an architect and starting from scratch again even though there have been some initial drawings done by architects as part of the value management sessions. You really start over from scratch in terms of what it looks like for design."