Youth Employment Program helps make positive inroads
Posted on December 5, 2018 by Taber Times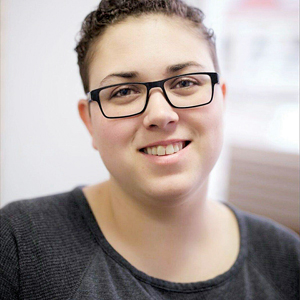 TIMES PHOTO SUBMITTED
By Greg Price
Taber Times
gprice@tabertimes.com
As the Youth Employment Program continues to make inroads into the Taber-area community, the foundation it helped provide to one of its former pupils is showing first-hand the positivity Kristi Austin is making in her community.
Austin is currently pursuing her education for a corrections diploma at Lethbridge College for which she received a Jason Lang Memorial Scholarship for achievement of excellence for her grade-point average, along with another scholarship from the college.
Austin also took over the student co-chair position of the LGBTQ+ Council in October from Zachary Wigand who helped plant the seeds and do the foot work along with Tara Ludman to bring in the Lethbridge College Pride Lounge which is located in the Andrews 1700 wing at the college.
"The college chose to recognize the work we are doing in programming and acceptance and all that stuff around the lounge," said Austin. "The Pride Lounge just opened in September and right now our biggest focus is to have some more space for LGBTQ students to go, to feel safe and build friendships. Also, give them the strength to continue being who they are, along with doing a lot of programming towards teaching people how to be an ally and to be accepting. The rule around the lounge is you have to be accepting and you have to be supportive. As long as you can come in there and be OK with whatever conversation is happening and not make judgments, you are absolutely welcome to come."
In being a liaison through the lounge, Austin hopes she can give the confidence to people the way the Taber Youth Employment Program helped give her voice at a time where she felt lost.
"The Youth Employment Program I owe everything to. I entered that program not knowing who I really was and what I was capable of. They sit you down and identify your strengths and find your weaknesses and work on them so they become your strengths," said Austin. "They were always so supportive. There was so much they taught me and helped me identify how best I absorbed information. They were just loving people. They take us at a point where maybe we got off track or are broken and don't know what to do. They don't tell us what to do, but rather showed us where we could go."
Austin noted the Youth Employment Program helped her get into college, and that bond has lasted far past when she graduated from the program.
"They went above and beyond. I am always in contact with them and I try to speak to every new intake and share my great news and success. I do it because I want them to know I will be forever grateful that they did this for me," said Austin. "Their hard work played a big role in my life."
The Taber Youth Employment Program (a project under the Taber & District Community Adult Learning Association, and funded by the Government of Canada's Youth Employment Strategy Program), provides youth (ages 15 – 30 years inclusive) who are facing obstacles to employment with an opportunity to participate in an 15-week skills development and work experience program within the community of Taber.
These barriers consist of a multitude of factors, such as (but not limited to): Inadequate skillset, visible or ethnic minority low levels of literacy and numeracy, lack of social supports (family, friends and community), lack of previous work experience, poor self and/or behaviour-management abilities or physical, mental, emotional or social challenges, and recent immigrant youth.