Several tweaks being made to telethon format
Posted on October 10, 2018 by Taber Times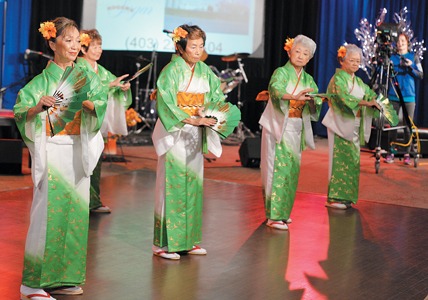 TIMES FILE PHOTO
By Greg Price
Taber Times
gprice@tabertimes.com
The Taber and District Health Foundation 'Share in the Experience of Giving' Telethon is entering its 24th year of existence, and with it will come some big changes.
Usually on a Saturday in October, a shift has been made to the first Thursday in November.
"The change came about because this change was brought to us. For many, many years we were very fortunate to have Shaw Communications provide the service. But this year they came to us in April and said they can no longer do it," said Vicki Koersen, fundraising co-ordinator for the Taber and District Health Foundation. "Through consultation and meetings and in knowing the scope that we do, we didn't want little fundraisers throughout the year like other organizations."
Wanting to remain keeping it as one big splash in the call out for funds as a one-off for asking, adjustments have been made to the format of the telethon.
"Knowing that, we wanted to make sure we did the right thing. We hired a production company and we hired a producer. It will run similar to the previous format, because you can't change everything at once," said Koersen.
The 24th Annual Taber and District Health Foundation 'Share in the Experience' Telethon will run from 2-8 p.m. on Nov. 1 at the Heritage Inn.
"There will still be live community group telephone operators where you can still call in. There will still be live announcers ('Wild' Bill Lawson and Peter Seadon) where you can come watch. But, we pre-taped the entertainment this year."
Fourteen of the bands who performed at Cornfest were pre-taped for the upcoming telethon.
"We got verbal permission for bands like the Chevelles, Four on the Floor and all the big names that were there. We taped some of their music so we could play it at the telethon," said Koersen. "We still have the Japanese dancers who are pre-taped. There will be one live singer, but the rest of the entertainment and the interviews are pre-taped. If you come to watch, you will still see what you usually see, except for it will cut away to the screen that shows your entertainment."
Taber and District Health Foundation has partnered with six radio stations out of Lethbridge who will do 12-hour PSAs for the foundation the day of the telethon.
"That's a huge, huge deal for us," said Koersen. "We will also be talking with The Harvest (local radio station in Taber) to see what we can do there as well."
Yellow postcards were set to be mailed out to people this week, giving full details of the telethon and its changes.
"We are live streaming this year so it will be on our Facebook page and our Web site," said Koersen. "The big thing is we are changing our date and the board is a little nervous about it, so we want to spread as much awareness as we can."
While the date and format may have changed, the importance of quality rural health care remains the same in the need for the telethon that has raised over $6 million to date.
"We all use healthcare in one way, shape or form. As well, the money you donate you can designate to certain departments or specific projects," said Koersen. "And it all stays in our community. It's important that your money stays in the community."
So far in 2018, the Taber and District Health Foundation has spent $137,000 on medical equipment for the Taber/Vauxhall area. Some of the bigger ticket items were a vac machine for home care ($22,000), two Drager Transcuteneous Bilirubin Metres for public health nurses ($17,646), four Stryker beds with Isolair air mattresses ($23,466), yard beautification and guest suite furniture for Prairie Rose Manor in Vauxhall ($13,500) and two Spacelab portable-qube monitors with wall mounts ($34,174.62).