Police commission discusses Community Standards Bylaw
Posted on August 15, 2018 by Taber Times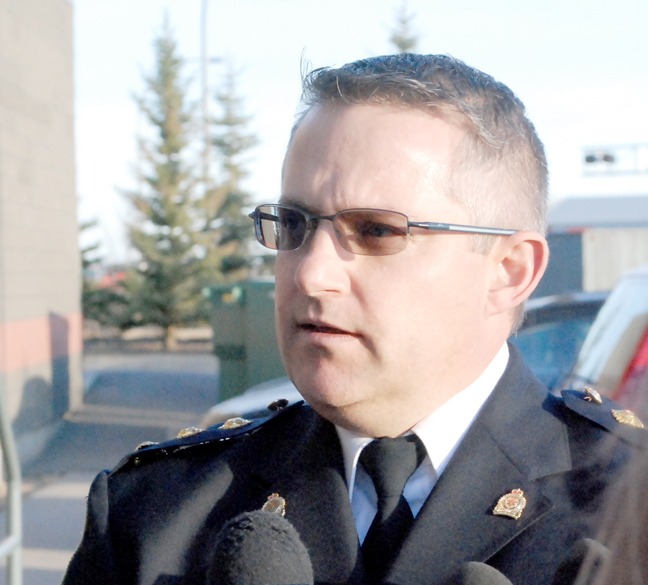 TIMES FILE PHOTO
By Cole Parkinson
Taber Times
cparkinson@tabertimes.com
As legalization of recreational marijuana comes closer, amendments have been made by Taber town council to prior bylaws to prepare for the October date.
While cannabis has been a major focus, another topic that has been brought forward revolves around hookahs and e-cigarettes.
With the variety of changes made, the Taber Municipal Police Commission was updated on what town council has been wanting to see in regard to adding further amendments.
"As the commission was involved in drafting the amendments to the Community Standards Bylaw as it relates to cannabis and smoking e-cigarettes, I made a presentation to council on your behalf for first reading in June, which was passed. For second and third reading, council had a discussion around some information they had received primarily from Alberta Health Services and other areas that they want to contemplate the inclusion of shisha and the smoking through a hookah pipe within the bylaw itself," said TPS chief Graham Abela during the Taber Municipal Police Commission's special meeting on July 31. "We feel that the bylaw in its current wording may incorporate this issue anyway, the word pipe is used. We may want to clarify the term pipe and to include the hookah. We may want to include shisha in the definition section of smoking. We think this is doable and something other municipalities in the province have undertaken, most recently Edmonton."
While the commission was getting an update, Abela pointed out the discussion was merely for further information.
"As this was a police commission request, going to amend the bylaw, I just wanted to bring it back for information purposes that this further change was being requested by council. It doesn't go back to commission for approval because it's a council motion made," he explained.
Commission members also had questions regarding hookahs and what they entail.
A hookah is a water pipe with a smoke chamber, bowl and a hose with the tobacco specially made to be heated and the smoke then passes through water.
It is then drawn out through a rubber hose to a mouthpiece.
Specifically, the commission members wanted to know the viability of using a hookah to smoke cannabis.
"The pipe itself can be pretty much be used to smoke whatever including cannabis, for sure. The hookah, which is the large device with multiple tubes, is culturally used in after-dinner settings or lounges in the Middle East and Africa as a culture social event. We do know within the drug subculture that these types of devices are also used to (smoke) cannabis. The use that we're seeing in the legal areas, it really doesn't have much relation to cannabis," answered Abela.
As the commission has been discussing the issue of legalized recreational marijuana for some time now, they wanted to make sure they explored every avenue to which people could smoke.
With no real wording around the hookahs in the current state of the bylaw, they wanted to make sure they covered all of the bases for devices that could be used to smoke cannabis.
"We want to make sure we encompass any of these vehicles that may be a way of improperly using cannabis going forward, outside of what the laws will be around usage of cannabis," said Ken Holst, chair of the Taber Municipal Police Commission.
One of the biggest concerns raised by Abela with legalization is the effect second-hand smoke will have on the community.
With the wording in the legislation, Abela says he understands it as people will be able to smoke anywhere on their residence.
Adding in a hookah, he says there is quite a bit of potential to see second-hand smoke playing a role moving forward.
"I think we have to be careful. There are many ways to use cannabis including edibles. The Community Standards Bylaw has been written and the backbone to it is how the activities of certain individuals can affect, negatively, those that are in the vicinity. Second-hand smoke is what I'm getting at and all the research I did, which indicated that smoking of a hookah can definitely contribute to second-hand smoke and the introduction of harmful substances to bodies who are in the vicinity," added Abela, who also stated most of the research he did came from the British Heart Foundation.
The discussion was accepted as information.
Commission representatives John MacDonald and David McLean were absent.