M.D. seeking cannabis retail clarity
Posted on July 4, 2018 by Taber Times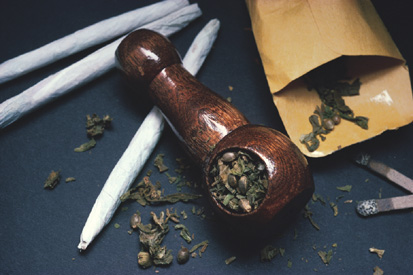 TIMES FILE PHOTO
By Cole Parkinson
Taber Times
cparkinson@tabertimes.com
With recreational cannabis legalization slated for roll-out this October, the Municipal District of Taber is continuing discussions on where they will allow retail stores to be located throughout the region.
During council's policy meeting on June 18, councillors were updated on the process of moving forward with retail recreational marijuana.
"Where we started, as you're aware, the federal government is going to legalize cannabis and there is going to be a whole bunch of amendments and bylaws. Municipalities can adopt site and location for retail stores for cannabis and that's what we've been focusing on, from a land use perspective," said Bonnie Brunner, senior planner with Oldman River Regional Services Commission (ORRSC).
Council had questions on whether or not this would also encompass where people would be allowed to partake in smoking cannabis.
Though both are things that will need to be worked out by council, Brunner informed them the two were separate matters.
"A completely different topic is how you want to regulate consumption and those are separate bylaws, so where can someone legally consume cannabis," she explained.
Another factor coming with legalization comes in the form of cannabis growing facilities.
With the M.D. already being approached by potential business opportunities, nothing has been done to their bylaws.
"The cannabis production facility, we've already been processing in our land use bylaw as an intensive horticulture operation, it is very similar so at this point in time we haven't done any amendments," continued Brunner.
On the licensing side, Brunner says the federal government will be taking charge.
Each province will be imposing standards and legislation though.
"The federal government is going to maintain the licensing and distribution of the medical marijuana and the production for recreational purposes. The province then can establish standards and criteria as they have under the amendment to the Alberta Gaming and Liquor amendment regulation," she said.
One of the hot topic issues municipalities can control is the distances of the retail stores from certain facilities including schools, hospitals and parks.
Currently, the standards for distances for schools, hospitals and school reserves are at 100 metres, though the municipality can tighten or loosen those restrictions if they feel the need to.
"The municipality has the ability to vary those standards so you can place more restrictive or less restrictive standards if you want," explained Brunner. "Additionally you can place additional setbacks, more restrictive criteria if you wish. Some municipalities have said they also want to add setbacks from certain parks or daycares."
Council asked whether they could add a shorter distance for parks as some hamlets would essentially be shut off from retail stores due to the close proximity to schools, parks and hospitals.
She advised them they could add a 50-metre setback for parks and set a 100 metre or 150 metres from schools and hospitals if they wished.
Operating hours for retail stores can also be set by each municipality, though a recommendation has been set for 10 a.m.-2 a.m.
"The AGLC (Alberta Gaming and Liquor Commission) also regulates the hours of operation. In the regulation, it is 10 a.m. to 2 a.m. but again the municipality can change them through the Land Use Bylaw if you wish," added Brunner. "The M.D. will have to determine what setback criteria you are interested in and whether or not you want to make it more restrictive or add additional setbacks."
Council seemed in favour of keeping their hours in the range suggested to keep things similar between neighbouring municipalities.
They also realized stores most likely wouldn't operate under the full 10 a.m. to 2 a.m. designated time much like liquor stores.
While some municipalities across Canada have fought back against the legalization of recreational cannabis, Brunner says that completing shutting off any business related to cannabis could come back to hurt the municipality.
"One of the things municipalities can't do is outright outlaw the sale of retail cannabis. If the municipality was to go that direction, you would open your self up for some sort of court proceeding because the federal government determined this is something that can be sold legally, similarly to liquor stores," she said.
With legalization poised to officially start this October, council wanted to know how staff felt as the deadline approaches.
In a dual role, Kirk Hughes, development and community safety officer for the M.D., answered the question from both a perspective on community peace officer enforcement and the development side.
"I think our role in this municipality will be to adopt those federal guidelines for what's best for the M.D. I don't disagree with the direction we're taking, for sure I like the setbacks and the hours of operation. There isn't much we can do about those things and we've got a good handle on it in the development part with Bonnie at the lead to get the most inclusive and workable bylaw. For there, it will be trial and error."