MP Shields gives update on cannabis legislation
Posted on May 30, 2018 by Taber Times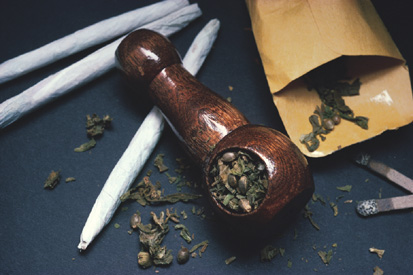 TIMES FILE PHOTO
By Cole Parkinson
Taber Times
cparkinson@tabertimes.com
With marijuana legalization on the minds of many as the date nears, Bow River MP Martin Shields was in the region giving updates to where the respective bills were.
As a delegation to Vauxhall council's regular meeting on May 15, Shields was on a tour to a few local municipalities to give an update to several different issues including the legalization of marijuana in Canada.
While the original introduction date of July 1 has been pushed back due to delays in the Senate and House of Commons, the belief is legalization won't be too far behind that date.
A major reason for the delay in dates comes from the bouncing back and forth of the two bills related to cannabis legalization and enforcement.
"The marijuana legislation is in the Senate and there is two pieces to it. There's the 45, which is the legalization of marijuana, the 46 is all to do with the criminal code and the enforcement of it. We believe 45 will come back out of the Senate fairly quickly with the amendments to it and C-46 is a little behind. Supposedly the two should go together, if you're going to have legalization and enforcement but we believe the Senate has become an interesting place these days. They have the former Liberal senators who Trudeau removed from the caucus, so they are independent Liberal senators and the independent senators who have been appointed since. Some days we aren't too sure where they are going to vote and so the Senate has become a little more interesting place," said Shields.
Even with the federal government's hope of putting legalization in place in the near future, there is no guarantee both bills will be ready to go.
With further amendments coming, Shields expects there to be some back and forth still to come.
"They have agreed in the Senate to have a vote by June 7 on the legalization of 45 but it will be interesting to see how many amendments they may put with it. If they put a bunch of amendments with it, it may come back to us and then the ping pong game is on. That's why the government, and it's a good thing, they've backed off of saying July 1 will be the proclamation of this. I don't think there are a lot of people, that I know of, that want July 1 (to be known) as smoking up day versus another day. It will probably be August, maybe September, who knows when they'll proclaim it because the C-46 they know will probably get delayed," he said.
With legalization, municipalities will have to set restrictions and regulations on retail, recreational use and growing.
The Town of Taber has already started their process of figuring out their bylaws surrounding cannabis including a close 4-2 vote regarding their land use bylaw.
The Town of Vauxhall meanwhile hasn't gotten that far in regard to setting bylaws although they have had a delegation from Old Man River Regional Services Commission in a past meeting, who they are working together with.
"We're in the process of working on it," added Mayor Margaret Plumtree.
As Bill C-46 is expected to be delayed further, according to Shields, council had questions about how the federal government is planning on enforcing the rules set in place.
For smaller towns like Vauxhall, Shields highlighted the RCMP as the main suspects for enforcement, though further training will be needed throughout RCMP detachments across Canada.
"The enforcement basically comes to the RCMP in our area. It's the training, the test and those things. As of now there is not many trained RCMP. For alcohol we all know it, before with alcohol it was walk the straight line. It took seven years before it got to the Supreme Court for the breathalyzer to be legal." Whatever testing that will be put in place will be challenged significantly by lawyers for court cases," continued Shields. "There is not a lot of them trained yet so that is part of the lag here."
Shields also touched on the fact that the town council will be tasked with regulations surrounding retail of cannabis in the town as well.
"It's going to happen, we're just going to have to live with it. You'll have to deal with where you're going to sell it," he said.
One city that others have been looking to in regard to bylaws and regulations has been Calgary.
In Calgary's bylaw 24M2018 or the Cannabis Consumption Bylaw, recreational use of cannabis is limited to private property only.
In terms of retail and sales, they have strict guidelines in place of where stores would be permitted.
"Calgary came out with a real limiting one and so there is a lot of municipalities looking at what they've done," continued Shields.
While the rules and restrictions are in place for consumption, Shields isn't sure how effective enforcement can be.
Even with Calgary's bylaw in place, there is no guaranteed way to enforce them.
"Where that really gets touchy in the sense of enforcement is that you can smoke tobacco walking down he street, at events but under Calgarys legislation you can't smoke marijuana. So how are you going to enforce that? That is the challenge they've got but they have went very tight on there piece of legislation," said Shields.
Plumtree stated that moving forward they would take a look at Calgary's bylaws in regard to cannabis as they continue to nail down their own.