With spring comes egg hunt
Posted on March 28, 2018 by Taber Times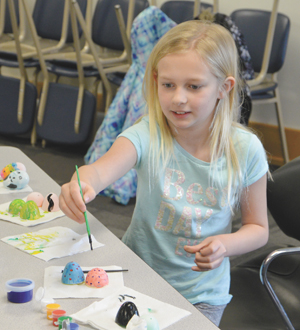 TIMES FILE PHOTO
By Cole Parkinson
Taber Times
cparkinson@tabertimes.com
With Easter right around the corner, kids will soon be on the hunt for those elusive Easter eggs.
This year's Easter Egg Hunt will be the 20th annual and like in year's past there will be plenty of fun for kids in the community.
Registration will begin at 9 a.m. on Saturday at Confederation Park with the hunt beginning shortly after at 10 a.m.
Sponsors for this year's event are the Heritage Inn, The Taber Times, Taber Co-Op, Taber Fire Department, Taber Police Service and the Taber Kinsmen Club.
"We're looking forward to it, it should be a real good time again as always. I think there is over 12,000 of those little eggs that we'll be throwing out there for them to collect. I just hope there's no snow! That might make it a little tougher for everybody. I know all of us are always happy to put this on for the kids because it's all for the kids and we want them to have a good time," said Rod Yokoyama, general manager for the Taber Co-Op.
Like last year's event, age groups will be split in order to give everybody fair chances at collecting as many as possible.
Ages four and under will be hunting for eggs in the south part of the park by the playground, five to seven year olds will be in the centre section while eight to 10 year olds will be in the north part of Confederation Park.
"We're happy to continue with this event because it truly is a great way for the kids in the community to get outside and interact with each other," said Christine Mykytiw, advertising consultant with The Taber Times. "It's sure to be another great event this year, we can't wait."
There will be many different prizes including three bikes donated by the Taber Kinsmen Club, one for each division of egg hunters.
The bikes will be available to win through a draw and the ballot found in The Taber Times will need to be brought to the event in order to enter.
All ballots for the prizes need to be in by 10 a.m. and you need to be present for the draws in order to claim your prizes. For parents and older siblings who are also in the park, there will be plenty of coffee, donuts and juice while you watch the hunt.
After the madness of the hunts have subsided, there will be an opportunity for the kids to get pictures with the Easter bunny.