M.D. looks at park bylaw to include cannabis
Posted on March 7, 2018 by Taber Times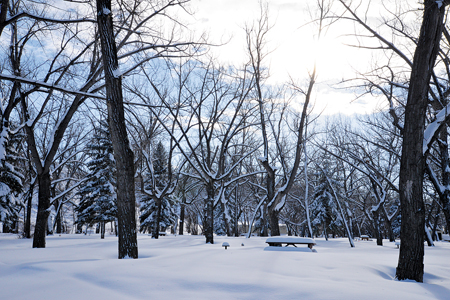 TIMES FILE PHOTO
By Cole Parkinson
Taber Times
cparkinson@tabertimes.com
With cannabis legalization coming quickly in the future, the Municipal District of Taber council is looking to update some of their park bylaws with regard to marijuana products being used in their parks.
During council's policy meeting on Feb. 22, M.D. staff recommended council review some of their policy as legalization comes nearer.
"Just looking to update as our government is doing this to us. We need to move along with the times also, so adding a word into our bylaws about cannabis in our day use areas," said Jason Bullock, director of agricultural services for the M.D.
The bylaw under Section 7 – Conduct has been amended to include a definition of 'intoxication which states 'no person shall consume alcoholic beverages, cannabis or any intoxicating substances which is legal to possess' but the question council had was in regard to smoking in the tenant's camp area.
"When an individual rents a site, puts a camper or tent, a lean to, a pop tent or no tent at all, that becomes similar to a residence. The same way which police interact with individuals at those sites is no different than if they were in their own home. Provided their actions are not impacting the usage enjoyment of neighbouring campsites, they may consume legal substances providing their behaviour does not impact others," added Krizsan.
Some councillors preferred to look at the possibility of not allowing the smoking of marijuana at all in any of the M.D. parks.
The argument being the smoke from cannabis will drift to neighbouring campsites which may push families and regular campers to stop camping in M.D. parks.
"I would really rather just not have it down there at all because you have young families down there with the park right there. When someone has a drink of a beer it doesn't go over to the neighbouring campsite, it stays where it's at," said Coun. Leavitt Howg. "But if you have all of these people coming down there and if that's going to be happening I can see a lot of young families stop camping and you're not going to have anyone down there."
Many councillors echoed the same sentiment about the distinctive smell from cannabis that may have a negative effect on certain campers.
"When you smell it you know you smell it. It's not like a cigarette or someone having a drink," added Coun. Jennifer Crowson.
Even with council seeming to like the idea of restricting the access of smoking pot in M.D. parks, they weren't sure if that was a viable option once it became legalized.
"I don't disagree with it, I'm just not sure legally," said Reeve Brian Brewin.
As it is right now, there are no designated smoking areas in any of the M.D. parks which would limit cannabis smoking to only in campsites.
National parks have yet to update any of their rules as of yet which the M.D. is hopeful they will be released soon in order to have a few guidelines on how to approach their bylaw.
Council liked the idea of having the same rules in place here in the district.
"I think we should have something in line with whatever national parks is going to have," said Crowson. "If that's how the government does it so they can maintain families camping the way they camp now, I mean it happens anyways but I think people are more cautious where they're doing it."
With legalization looking likely to happen in the summer, council still has some time before the bylaw change needs to be in place but they would still like it sooner rather than later.
They decided to table the discussion in order to see what other parks are doing with the issue.