Chamber open to pot business
Posted on December 27, 2017 by Taber Times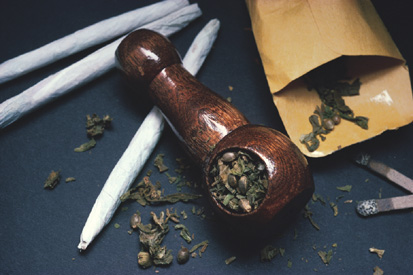 TIMES FILE PHOTO
By Trevor Busch
Taber Times
tbusch@tabertimes.com
In advance of cannabis legalization on the horizon in mid-2018, the Taber and District Chamber of Commerce is not taking an oppositional approach to any entrepreneurial opportunities this might present for the local business community.
Chamber president Rick Popadynetz signaled caution regarding any specific policy until Bill C-45, the Cannabis Act, has been declared into law, but once this occurs he indicated the chamber would be in full support of any new business that wishes to open its doors in the community, cannabis sales included.
"We support any business as a chamber — any business that's in the town — but we do not support illegal activities, obviously. If it's legal, we'll support it 100 per cent."
Bill C-45 has been passed by the House of Commons, and is now before the Senate for review. The legislation sets a target legalization date of July 1, 2018, roughly six months from today. The provinces and municipalities recently reached a deal with Ottawa over their potential share of the prospective cannabis tax windfall, expected to top $400 million per year.
The provinces will be collecting 75 per cent of cannabis tax revenue, with the federal government retaining 25 per cent with a $100 million cap. It is unclear at the moment, however, how much of this money will make its way into the pockets of municipalities, which are expected to shoulder a large percentage of the costs associated with law enforcement, health care and education programs.
"We will support any type of new business once it becomes legal," said Popadynetz.
Local municipalities have been strongly opposed to cannabis legalization, directing lobbying efforts at the Alberta Urban Municipalities Association (AUMA) and the Alberta Association of Municipal Districts and Counties (AAMDC) through resolutions at their annual conferences in the fall.
The Town of Taber's resolution, which if passed would have called on the AUMA to lobby the provincial and federal governments to repeal legalization, was heavily defeated at the conference in mid-November.
Enjoying more success, the Municipal District of Taber's resolution at the AAMDC was passed by 68 per cent of the membership, but it targets slowing down the legalization process rather than advocating to fully repeal Bill C-45.
Although both municipalities probably have the option to outrightly ban cannabis sales inside their municipal boundaries through bylaw action — not unlike the Town of Cardston's current restrictions on the sale of alcohol — it appears clear they won't have an ally in the Taber and District Chamber of Commerce in any potential efforts.
"Once it becomes legal, I'll definitely sit down and offer the benefits of the chamber of commerce to all businesses when this does open up," said Popadynetz.