Hunter questions motive in legalization of cannabis
Posted on October 11, 2017 by Taber Times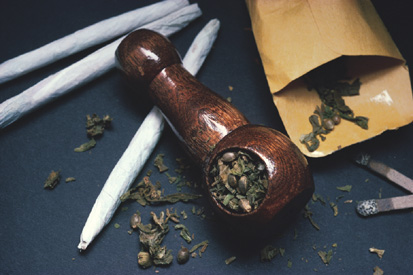 TIMES FILE PHOTO
By Trevor Busch
Taber Times
tbusch@tabertimes.com
With a federal cannabis legalization date looming in mid-2018, Alberta recently released its draft framework on marijuana and Cardston-Taber-Warner MLA Grant Hunter is not happy about the implications.
Some recommendations are raising eyebrows in different quarters in the province, as the proposed rules call for a minimum age of 18 to buy or use cannabis, as well as a public possession and purchase limit of 30 grams. Other recommendations include limiting sales to specialty stores separate from alcohol, tobacco and pharmaceuticals, as well as banning outdoor growing.
"I've said this before, I'm adamantly opposed to this. I recognize that it is coming, but it is very important to me to get on the record and say I'm still adamantly opposed to it," said Hunter. "They still haven't worked out how they're going to be able to make sure people don't get hurt on work sites, they haven't worked out how police are going to be able to see if someone's impaired, and how it's going to affect young people. They haven't proven to me that the province has taken these things into consideration, so I'm strongly opposed to it."
Smoking and vaping of the substance in public is to fall under the rules surrounding tobacco use, and will not be allowed in vehicles, including use by passengers.
There was no indication yet if stores selling cannabis will be privately or government operated, however the Alberta Gaming and Liquor Commission will serve as the central wholesaler for all products.
"To say that the framework is good or bad — I think it's one step too far," said Hunter. "We shouldn't even have come to this point, and I think it's going to be a real devastation to our society."
Pricing hasn't been set, and will depend on how the taxation regime is determined. The province has signaled it wants to keep a majority of the tax revenue from marijuana sales for itself, but this is likely to meet opposition from the federal government which is also sure to have their eye trained on new-found sources of revenue.
"Just recently, Prime Minister Trudeau came out and said we're going to tax it $1 per gram, and then share it 50 per cent federally and 50 per cent with the province," said Hunter. "This again goes back to the issue of why did you want to bring this in the first place? Was it for a tax grab, or because you're a libertarian and you believe everyone has the right? The fact that he's said it's going to be $1 of tax per gram, in my opinion just shows that it's just 100 per cent a tax grab. They have a big hole in their budget, and they need to fill it."
There will be zero tolerance for cannabis use by minors. Possession of less than five grams by anyone under 18 will result in the marijuana being seized, parents being notified and a ticket, while possession of more than five grams will result in criminal prosecution for minors.
Cannabis cafes and lounges will be illegal initially, but this may change later depending on the feedback the province receives from citizens.
"It is very liberal, and again, I don't think they've taken into consideration… the day they actually introduced this there was another event going on for Smoke Free Alberta, and I thought this is going completely counter to the big movement Smoke Free Alberta has been working on. The whole thing, it really does sicken me, to tell you the truth."
Legislation targeting drug-impaired driving is expected to be introduced before July 1, 2018, the federal government's tentative legalization date. Albertans will have until Oct. 27 to give feedback on the draft marijuana framework.