Bylaw updated in anticipation of cannabis legalization
Posted on October 4, 2017 by Taber Times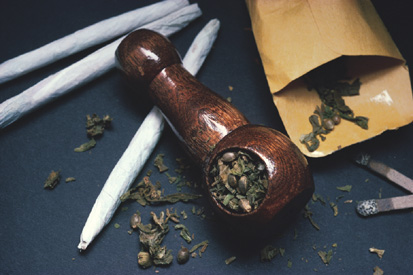 TIMES FILE PHOTO
By Trevor Busch
Taber Times
tbusch@tabertimes.com
The Town of Taber is updating its land-use bylaw to incorporate definitions in anticipation of cannabis legalization in 2018.
Added and updated definitions in the bylaw include cannabis itself, cannabis lounges, cannabis production and distribution, and cannabis retail sales. The purpose of the amendments is to prepare for proposed federal legislation legalizing non-medical marijuana in mid-2018.
"We are experiencing applications coming through the door trying to get ahead of the change from illegal status to legal status for the substance," said CAO Cory Armfelt at town council's Sept. 25 regular meeting.
A public hearing on the bylaw was also held on Sept. 25. There were no written or oral submissions for or against the amendments.
The amendments were developed in alignment with FCM's "Cannabis Legalization Primer" and municipal best practices, including the process of the City of Edmonton.
The intent of the text amendments is to ensure that Land-Use Bylaw 14-2016 is prepared for a future state when cannabis legalization may be in place.
While this is intended to provide clarity of interpretation, it does not assign these new uses to zones or set out specific development regulations or mitigation approaches (such as separation distances) as these elements must be informed by a provincial regulatory framework currently under development.
"Once we understand what the full impacts are, the council of the day would be able to direct administration to put them into whatever districts it felt necessary, it could be downtown commercial, it could be industrial, it could be none of the above," said planning director Andrew Malcolm. "The none of the above approach, simply none of these would be permitted through a direct control bylaw. A direct control bylaw is very specific, it's created for a specific use, and it comes to council for approval."
According to administration, these amendments allow the town to "take proactive steps to regulate potential cannabis-related activities."
Further amendments to assign uses to zones, specific development regulations, potential separation distances and other regulations to mitigate the impact of legalization will occur at a later date "when federal and provincial legislation defines the role of municipalities in regulating the production, access, and consumption of non-medical cannabis."
Administration will continue to monitor the current state of the proposed federal legislation, the development of provincial distribution legislation, and will consult with stakeholders on future amendments to Land-Use Bylaw 14-2016 for non-medical cannabis-related activities.
"To date, we've had just the one cannabis-related application," said Malcolm. "We did have one previously which we approved for merchandise related to cannabis — that's completely legal in today's world, so we were required to approve that. However, we had one that came in recently pushing the boundaries on cannabis use, and cannabis-related business, so we actually denied that one. That's the one that actually brought to light the potential between now and future legalization status."
Following discussion, council voted unanimously to pass third and final reading of Land-Use Amendment Bylaw 10-2017.