Anti-cannabis video hits cutting room floor
Posted on September 20, 2017 by Taber Times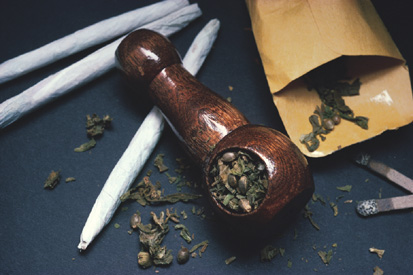 TIMES FILE PHOTO
By Trevor Busch
Taber Times
tbusch@tabertimes.com
The creation of a proposed video stating town council's opposition to upcoming cannabis legislation has gone up in smoke following a 3-3 deadlock vote.
At their Aug. 21 regular meeting, council had passed a resolution called "Repeal the Cannabis Act" to be presented at the upcoming Alberta Urban Municipalities Association (AUMA) convention on November 22-24 at the TELUS Convention Centre in Calgary.
The resolution — if passed by the AUMA membership — essentially calls on that organization to lobby the federal government to repeal Bill C-45, while also requesting the provincial government work with AUMA to achieve that same goal.
According to administration, in order to provide context for municipalities voting on the resolution, members of council had proposed the idea of a video explaining the reasoning for their opposition to cannabis legalization, which would be intended to "aid in educating the public on the future of Bill C-45 in Alberta."
"I think it's a good idea to get this thing going, and yes this is kind of a lousy time because of what's going on with elections, but I think we need to get Taber's and other's opinions out on this cannabis legislation," said Coun. Randy Sparks, speaking prior to the vote at their Sept. 11 regular meeting. "As I attended the Mayors and Reeves (meeting) for Mayor Prokop the other day I was very disappointed in some of the attitudes of some of the representatives there. As an official from the City of Lethbridge said, 'There's bigger fish to fry than to worry about marijuana legislation.' And I was quite disappointed in that — here we're asking for support, they were asking for a report from Mayor Prokop, they know this is coming from the Town of Taber to the AUMA, and such a statement like that was made. Very disappointing. Maybe people do have that opinion, but I was still disappointed. Not everyone feels that way of course, and there is support for this (opposing cannabis legislation), so I think we need to get this out there."
A potential idea for the video put forward by administration would have had Mayor Andrew Prokop begin by discussing three main issues that council has targeted, consisting of "12-18 year old youth social issues, safety-sensitive position liabilities, and downloading of expenses to municipalities."
In the second section of the video, councillors would have spoken on one of the specific issues from council's original resolution to AUMA, discussing "their context to each issue… afford(ing) each councillor to speak on the resolution while still acting as one unit" and would end with Prokop speaking on the direction the resolution hopes to achieve at the conference.
"Councillor Sparks, I agree with you 100 per cent, and I'm disappointed to hear that also," said Prokop. "What we're finding overall is the lack of awareness about what this legislation is proposing and is all about. Very few people are completely up on what's suggested to be coming, particularly in the political circle, and even our MP, Martin Shields, wasn't completely up on this admittedly. He's totally in favour of our resolution process and going forward with that, and supports us 100 per cent. He has been against this, and has spoke at that level against the legislation."
"There's some really ludicrous suggestions that involve youth 12 and up," continued Prokop. "So that's why we as a council took a stand to go forward with this positive format, to go with this resolution and ask for support, and thus far we've got the support from Vauxhall town council, the M.D. of Taber, both MLA Grant Hunter and MP Martin Shields, supporting this 100 per cent. It's a very scary thought to know that the awareness is not there as it should be, and if it ever comes to fruition, once it's here, it will be a major problem on our hands to deal with."
Administration did point out that "as the election is in October and the AUMA convention is not until November, there is the possibility of a new council having different thoughts on the presentation of this resolution to the AUMA."
"I'm going to decline from putting my name forward for this video, I'm not going to be running for council again, so I think the point would be moot," said Coun. Rick Popadynetz.
Council's resolution from Aug. 21 suggests Bill C-45 "does not provide sufficient preventative measures from young persons (12-18 years of age) buying, possessing or consuming cannabis" as well as their being no "adequately-proven technology to test for cannabis impairment in safety-sensitive positions; and the impairment of municipal workers and citizens constitutes a high risk liability towards safety for all municipalities."
The resolution also targets the short timeline for municipalities to create policies and regulatory strategies by July 1, 2018, "creating the situation where business enterprises would have the opportunity to develop in the municipality contrary to the policy desires of councils" and suggests the legislation "will result in increased operating expenditures for municipalities to enforce a new suite of regulations."
"Until I have more information on what our federal government is going to rule, how can I make a decision on any of this?" questioned Coun. Jack Brewin. "We want to make a video, but until I can see what they're presenting to us — which is the whole problem, no one knows what they're going to make legal — so for me to come out with an opinion before that in public, at this time I can't say I can make an opinion on it. There's good and there's bad — there's a lot more bad than good, I think — but until we have more information, I cannot say I'm going to say yes or no to this."
Prokop pointed out that town council — including Brewin — had been in unanimous favour of the town's original resolution.
"Councillor Brewin, you just recently unanimously agreed with us a council to put this forward to the AUMA with all of these said concerns — this is exactly what's involved here. We're simply just going forward with that information to pass on to the rest of the province."
Brewin, who has spoken out strongly against Bill C-45 in the past, indicated he would still like to see more details from the federal government before moving forward.
"I agree with you, Mr. Mayor, but if you want me to go on video saying I support this or that, until I have more information, I can't. This is bad, I think, but until we have more information on it, for us to present on video, I need more information about this."
Coun. Laura Ross-Giroux suggested she supports the town's resolution, but was against the idea of a video.
"I'm not comfortable with a video myself. I'll support the resolution at the AUMA if I do get re-elected, but I don't like the idea of a video, and I think the timeline is wrong."
Following discussion, council voted 3-3 to defeat a motion directing administration to script the format the video to reflect that each council member will be assigned a portion of the resolution to speak on and discuss, with the video to be prepared for review by council at their Oct. 10 regular meeting of council. Coun.(s) Sparks, Joe Strojwas and Mayor Prokop voted in favour of the resolution, while Coun.(s) Brewin, Popadynetz and Ross-Giroux voted in opposition.
In the case of a deadlock vote, a motion is defeated.
Sparks weighed in with his frustrations following the defeat of the motion.
"Because that's defeated, the Town of Taber is going to do nothing with a bill that they generated to get going in the province. I don't understand that, when council has voted unanimously in the past to get this thing going — I don't understand it."
Brewin clarified that he wasn't in opposition to the town's resolution.
"We voted against making a video. Just to make it clear, we are in favour of what we passed, but I am not in favour of doing a video as council."