Town welcomes new director of planning and economic development
Posted on May 3, 2017 by Taber Times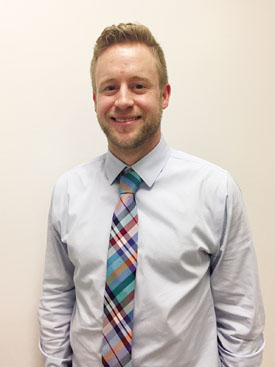 NEW DIGS: New director of planning and economic development for the Town of Taber, Andrew Malcolm, joined the management team earlier this month. TIMES PHOTO SUBMITTED
The Town of Taber is excited to announce the hiring of Andrew Malcolm as its newest director of planning and economic development. He takes over the helm from former director Cory Armfelt who was named chief administrative officer in February.
Bringing a wide range of experience in land use planning and municipal government, Andrew has worked within the Planning and Economic Development Department in the Calgary Airport Authority, as well as the City of Lethbridge in their Planning and Development Services Department, where he worked on a number of strategic projects including short and long term area redevelopment, growth management, regional plan compliance, transportation planning, and heritage conservation.
"We are very fortunate to have Andrew join the Town of Taber team," said Cory Armfelt, Chief Administrative Officer. "His experience and knowledge will bring valuable insight to the management team, and I have no doubt he will continue to provide a high level of service the community has come to expect."
Andrew has a Bachelor Degree from the University of Lethbridge in Urban and Regional Studies as well as a Graduate Certificate in Next-Generation Transportation Planning from Simon Fraser University.
Malcolm is also a registered professional planner with the Canadian Institute of Planners. He leads a team of three employees and joins the senior management team of the Town of Taber.
"I'm enthusiastic to apply my skills to such a progressive and forward-thinking municipality like Taber in a field I am deeply passionate about," said Malcolm. "And look forward to working with staff and citizens to build on the many opportunities the region has to offer for the future."
With strong family roots in southern Alberta, Andrew has volunteered for various boards, including his current tenure as Assistant Coach with the University of Lethbridge Men's Soccer Program.
When not in the office, Andrew's hobbies include running, cycling and playing soccer, spending time with his wife Ashli, daughter Lennon, and black lab Mazin.