DeVlieger tenders abrupt resignation
Posted on April 26, 2017 by Taber Times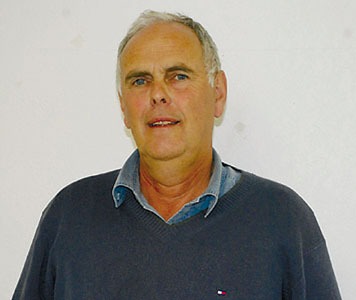 TIMES FILE PHOTO
By Trevor Busch
Taber Times
tbusch@tabertimes.com
Correction: In the 10th paragraph, DeVlieger was incorrectly quoted as saying,"…places where it's needed." This statement should have read, "…places where it's appreciated." The Times apologizes for any confusion.
Often viewed as a polarizing figure throughout his tenure in office, Henk DeVlieger tendered his resignation as mayor of the Town of Taber in a surprise announcement on Monday evening.
Speaking prior to town council's April 24 regular meeting, DeVlieger suggested increasing friction between himself and administration had made his position no longer tenable.
"The bureaucracy, rules and regulations started to clash too much with the way I think and operate," said DeVlieger. "Therefore, for our community it's best that I resign in order for administration to function and govern our town."
First elected to the position in 2013, DeVlieger ran on a platform of change but was often mired in controversy over decisions like the Community Standards Bylaw in early 2015, as well as a series of other issues which drew the attention of the public and media.
"I don't have the ability to function as a figurehead or a puppet on strings," said DeVlieger. "It was a pleasure, and I enjoyed working with this council. I really appreciated all your openness and honesty. I'm very proud of all the things we accomplished together as council for the betterment of the community, and I know there is more in the making."
In early 2017, DeVlieger had announced his intention to seek re-election in the upcoming municipal election on Oct. 16.
Talking about his own record and that of council during his roughly three-and-half years in office, DeVlieger pointed to successes on the economic front.
"Our financial position became stronger. We grew during this term on council, which is something to be proud of, especially in a time of economic downturn. I wish my fellow councillors success in the rest of their terms."
DeVlieger hinted that he will be looking to spend more time in other pursuits following his resignation.
"Life is too short, and I think it's best to use the time and the few talents I have in places where it's appreciated."
DeVlieger shook hands with present councillors and wished them the best before departing. Deputy Mayor Andrew Prokop, who took over the meeting following DeVlieger's abrupt resignation, appeared somewhat dumbfounded by the development.
"That definitely wasn't expected. I'm blindsided myself."
Those words were echoed by Bow River MP Martin Shields, who was presenting to council as a delegation at the start of the meeting.
"Obviously I'm startled, and shocked," said Shields. "I've known him for some time, and worked with him, you've worked with him a lot longer than I have. You're facing a challenge."