Taber enjoys population growth in latest census
Posted on February 15, 2017 by Taber Times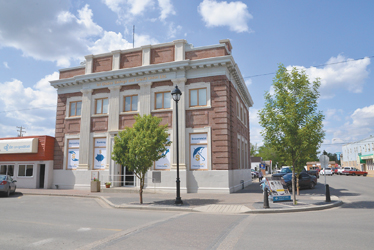 TIMES FILE PHOTO
By Trevor Busch
Taber Times
tbusch@tabertimes.com
Taber's population has now reached 8,428, according to preliminary results released by Statistics Canada from the 2016 federal census.
This represents a growth rate of four per cent (or 324 residents) over the 2011 federal census, which pegged the municipality's population at 8,104. In 2015, the Town of Taber conducted its own municipal census, which showed the community's population topping 8,380 residents. The 2016 federal census indicates roughly 50 citizens have joined the community since 2015.
In the Municipal District of Taber, results show a population of 7,098, up from 6,851 in 2011, or representing a growth rate of 3.6 per cent. In the surrounding communities, Barnwell continues to display an impressive growth rate of 22.8 per cent since 2011, far outdistancing its neighbours and rising from a population of 771 to 947, just below the 1,000 population threshold needed to reach town status in Alberta.
Other communities in the region, such as the Village of Warner, also posted encouraging growth numbers, rising from 331 in 2011 to 373, or a growth rate of 12.7 per cent. Numbers in Milk River were relatively flat, showing a two per cent growth rate and only a handful of new residents joining that community, which rose from 811 in 2011 to 827 in 2016.
However, not all communities in the region saw steady population growth, with at least two communities easing into a steep decline. In Vauxhall, which had a recorded population of 1,288 residents in 2011, numbers fell to 1,222 in 2016, representing a negative contraction of 5.1 per cent. In Coutts on the Canada-U.S. border, the decline was even more pronounced, falling from 277 residents in 2011 to 245, or a negative growth rate of 11.6 per cent.
Nationally, Canada's population has been recorded as 35,151,728, or an increase of five per cent over 2011, while in Alberta, the population is now 4,067,175, up 11.6 per cent.
The population count in 2016 was 10 times greater than in 1871, when the first census after Confederation recorded 3.5 million people in Canada. By 1967, when Canadians were toasting 100 years since Confederation, that number had grown to 20.0 million (1966 Census).
Over the years, Canadians have been trekking west. In 1871, most Canadians lived in the four founding provinces of Ontario, Quebec, New Brunswick and Nova Scotia, while Western Canada was sparsely populated. By 2016, close to one-third of the population lived in Manitoba, Saskatchewan, Alberta and British Columbia.
Calls placed to Mayor Henk DeVlieger for comment on the census results were not returned.