Mayor critical of newspaper coverage
Posted on October 19, 2016 by Taber Times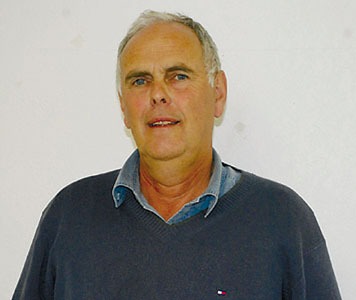 TIMES FILE PHOTO
By Trevor Busch
Taber Times
tbusch@tabertimes.com
In a highly-critical attack to open town council's Oct. 11 meeting, Mayor Henk DeVlieger condemned the ethics and integrity of the local media.
DeVlieger's opening salvo was directed at a recent editorial by The Taber Times, "Ancient democracy has lessons for today" (Oct. 5 edition), which made light of council's appointment of an administrative "triumvirate" of Gary Scherer, Devon Wannop and Cory Armfelt following the departure of former CAO Greg Birch.
"To start the meeting officially, I'd like to welcome the Taber part of the Roman Republic. A special welcome to Crassus, who is Mr. Devon Wannop; Julius Caesar, who is Mr. Gary Scherer; and Pompey the Great, who is Mr. Cory Armfelt. All humour aside, let me make one thing clear: the power sharing is only on this side of the table, by a democratic elected council, and not by insinuating to the public in the paper that administration — these three men — are the power-sharing people."
Continuing his offensive, DeVlieger insinuated Times editorial staff have been engaged in unethical behaviour in an effort to sensationalize issues and smear the Town of Taber.
"Apparently, this council does municipal injustice, and in 2017 there will be a change with a strike of a pen, according to The Taber Times. I've always assumed that The Taber Times was a local paper that helps building up our community, and creates a positive community spirit. Lately, again, it seems like they like sensation and a tabloid style of reporting."
The town's reaction by some employees/council to a group of Falun Gong practitioners protesting unethical organ harvesting in China in front of the Administration Building earlier this month — which preceded a delegation of Chinese investors who visited the community last week — was also a source of some controversy in the Times' Oct. 5 edition, in both a front page story and editor Greg Price's personal column entitled 'Humanity and business can go hand in hand.'
DeVlieger appeared to equate criticism of town decisions as a negative vendetta designed to undermine good government, suggesting media scrutiny "handicaps" the making of progressive decisions by town council.
"Especially in the last paper (Oct. 5 edition), and especially in today's society it seems to become the norm — but what it does, or can do, is undermining fair, democratic governments. It forces decision makers to go more in closed, to be more careful, and have less discussions, which handicaps making a positive and progressive decision for the town."
Hammering home his theory of media relations to the assembled gallery at the meeting, DeVlieger renewed his distaste for negative publicity, especially when directed at Town of Taber council.
"We have so much going for us in the Town of Taber that we could build on for the good of all of our citizens, but instead some of the negative publicity does the opposite. I know first hand that this council was voted in, to let their name stand, to give the town the best they can, with dedication. They don't do it for the money, because I tell you it's less than a poor man's wage."
DeVlieger pointed to his view of the role the local newspaper should be playing in coverage of town affairs.
"I hope that our local newspaper understands the role they should play, with positive and up-building (stories). It has to be positive and up-building to make this community grow and flourish."