Green candidate attacks Harper's scandals
Posted on October 14, 2015 by Taber Times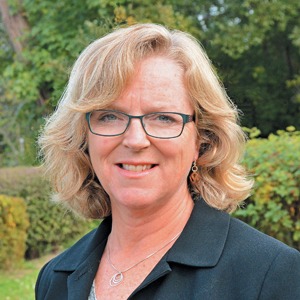 Times photo submitted
By Trevor Busch
Taber Times
tbusch@tabertimes.com
Parachuting into the Bow River riding from the west coast, Green Party candidate Rita Fromholt believes in offering voters an environmentally-focused choice at the ballot box.
"This is my first time running for public office at the federal, provincial or local level. I currently work for the Green Party of Canada as its west coast campaign co-ordinator in Victoria, B.C. I am running as one of the party's 'paper' candidates in order to provide the people of Bow River the opportunity to learn more about the Green Party, and to have a chance to voice their support through voting for one of our candidates in the upcoming federal election."
Quick on the attack, Fromholt reserved harsh criticism for the fiscal and environmental record of the Harper Conservatives over their long tenure in elected office.
"I believe the Harper government will go down in history as one of the worst this country has ever had. The list of reasons is long and disturbing, including poor management of the economy running successive deficits and job losses due to lack of economic diversity, corruption with Conservative-appointed senators, the 'robo-call' scandal and election financing irregularities resulting in Conservative staff convictions, power has been increasingly concentrated into the secrecy of the Prime Minister's Office (PMO) and removed from elected members of parliament, muzzling of government scientists and funding cuts to research, eroding laws that protect waterways and other types of environmental protection, and erosion of our international reputation as peace-keepers and leaders on environmental protection, to one of the worst in the G20," said Fromholt.
She views key issues for the riding as sustainable employment, air quality from coal-fired electricity plants, unfair trade agreements that hurt Canadian food producers (Canada-Korea trade agreement) and support for family-owned farms.
"Our focus campaigns are largely focused in urban areas, but our policies stretch across Canada including creation of a national Pharmacare program, a Council of Canadian Governments, and an updated voting system that gets rid of our antiquated 'first past the post' system," said Fromholt.
Fromholt outlined the major aspects of her party's platform, which includes taking increased action on climate change issues.
"The Green Party has put forward a detailed platform and a budget along five themes, (which include) building a sustainable economy not tied to the boom and bust cycle of exporting raw materials overseas; we will invest $1 billion per year in Green Technology Commercialization Grants to accelerate emerging technologies, give Canadian entrepreneurs a head start, and create good local jobs; expanding public health coverage to include prescription medication for all Canadians and public dental coverage for low income youth; Green MPs will publish their expense claims online to ensure maximum transparency and accountability, and never use Parliamentary resources for party or personal benefit; we will abolish tuition for university, college and skills training programs. Investments in Canadian skills, training and education is a proven means to create real jobs, and is the backbone of Canada's future as a sustainability superpower. We are the only party that has committed to defending our air, land and water from all the risky pipeline and tanker projects, and will introduce a carbon price to curb pollution and incentivize investment in clean technology jobs."
Rather than a single-issue party as it is sometimes viewed by swaths of the Canadian electorate, the Green Party offers plans and programs that can appeal to all Canadians, according to Fromholt.
"The Green Party is a national party representative of the values of all Canadians, from coast to coast to coast. We are running candidates in 99 per cent of all 338 ridings in the country, giving virtually everyone the opportunity to vote Green. Our principles and values are universal — the right to a clean, healthy environment, true democracy and sustainable communities."
Results from the 2015 provincial election has Fromholt anticipating a huge change in voter demographics at the federal level for the province.
"The NDP win in Alberta demonstrates not only the changing demographics of Alberta, but also the profound desire for a change from the Conservative Party status quo, which is clearly not working for the majority of Albertans. They want to move away from an economy dependent on oil and gas and move towards economic diversity including the development of renewal energy industries."
Fromholt encouraged all voters to vote their conscience on Oct. 19.
"Vote for the party that best represents your values and the future you want for your children and grandchildren."
The campaign for Bow River currently features six other candidates, including Martin Shields for the CPC, Lynn MacWilliam for the NDP, William Alexander for the Liberal Party of Canada, Frans VandeStroet for the Christian Heritage Party, Andrew Kucy as an Independent, and Fahed Khalid for the Democratic Advancement Party of Canada.
The 2015 federal election is Oct. 19.