TANGO going on largest humanitarian mission to date
Posted on August 12, 2015 by Taber Times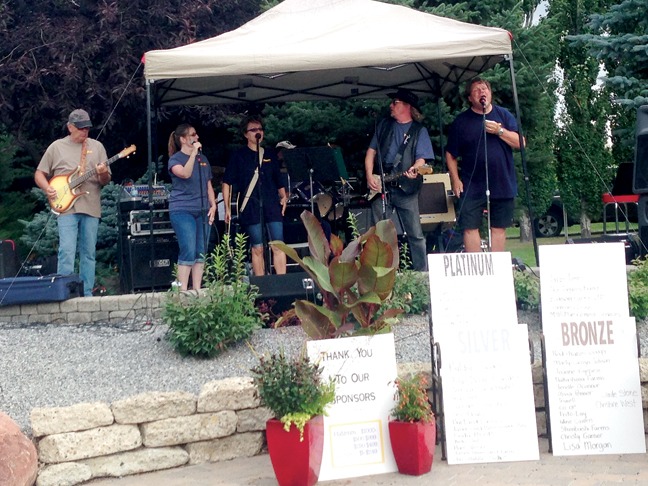 By Greg Price
Taber Times
gprice@tabertimes.com
Those looking for some good eats and helping a good cause have to look no further than the upcoming Taber Assisting Nations through Global Outreach (TANGO) fundraising barbecue.
"This fundraiser will help with our mission to Peru in October," said event co-organizer Dr. Ryan Torrie. "We will be raising money for our portable dental equipment, cataract surgery and our anesthetic machine in putting  people to sleep (during surgery)."
TANGO has already touched so many lives in humanitarian missions previously in Guatemala, Mexico and Fiji, and Peru will feature the biggest TANGO contingent yet.
"There are 71 confirmed I think. This has been the largest mission by far. We had to turn people away, it's crazy, a lot of people want to help and get involved," said Torrie, adding the team of volunteers will be offering general surgery, cataract surgery, general dentistry, optometry, pharmacy, education and construction teams. "We all pay our own way to get there and back. The money we collect goes to the medical practices we do. When we do surgery, we take everything. We take all our gowns and drapes and sterile equipment and the coverage for the lights, our meds and anesthetic drugs. We have some that are donated and others are purchased."
There will be approximately $8,000 worth of medications taken on the humanitarian relief effort to Peru.
"They are worth actually a lot more than that. A lot of it is donated through drug companies through this company called Help Partners International which package it for mission trips," said Torrie.
The fundraising barbecue that will aid the mission to Peru goes Aug. 22 from 4-7 p.m. at Valhalla (home of Helene and Lloyd Ypma), located  1/4 mile south of Taber, turning at Rocky Mountain Equipment.
Along with the barbecue there will be a silent auction, some live entertainment and a host of activities for children including horse rides, wagon rides, cotton candy, petting zoo, photo booth, bouncy castles, obstacle courses, and face painting. Organizers are attempting to secure a dunk tank.
Tickets to the barbecue can be purchased ahead of time at the Taber Clinic which is for the barbecue, with all the kids activities will have a separate nominal cost much like an amusement park.
"Turnout in the past has been great, like 300 people," said Torrie. "We're hoping for good turnout this year because we are taking such a huge team. Everyone who goes on a trip, wants to go back again seeing the difference they are making and then new people want to join."
This year's mission is in Peru with TANGO going to Mexico in the spring. Next fall, the TANGO team is committed to Fiji with two teams.
"It's getting so big where one team will come in one week, with the next team coming in right after. We will be working with 90 people next fall in Fiji," said Torrie. "We have been approved now through Canada Revenue to be a charitable donation, so now we can give charitable donation receipts to anyone who donates."
Not only have community members shown huge support forming the actual TANGO humanitarian team, schools, and the business community has gotten behind the cause as well.
"The schools get involved. We did a presentation and one school did an ice cream fundraiser for TANGO. A lot of the schools donated backpacks and school supplies, it's been awesome with good community support," said Torrie. "It's all across the spectrum. We have elderly ladies knitting sweaters and selling dresses. It's heart warming to see the community help."
To learn more about the TANGO Foundation you can log onto http://www.thetangofoundation.com.