Taber Times scribe expanding writing horizons
Posted on August 12, 2015 by Taber Times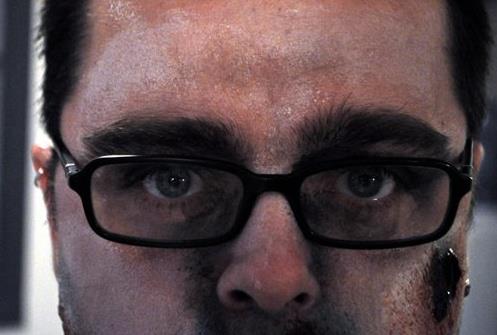 By Greg Price
Taber Times
gprice@tabertimes.com
For Taber Times scribe J.W. Schnarr, writing is not just a job, but a passion.
The published author will be making his way to When Words Collide in Calgary this weekend for a chance to pick the brain of fellow writers in fellowship of the creative process.
"It's a Readercon festival. It's a convention/festival that focusses on books, book lovers, writers, publishers, artists, just about everyone involved in the publishing industry including fans," said Schnarr.
"It's a great and unique place for people who are interested in writing and love books, and I would encourage people to go check it out.
"There's something for people at  any level of their writing career, from established, full-time writers all the way down to people who are doing it as a hobby and looking to get better at it. There isn't a better place you can go to meet industry professionals and to get tips on improving your craft."
Guest speakers, book signings, a dealer's hall where people sell their offerings, and seminars are featured.
Five Rivers Publishing, which has published both of
Schnarr's collections, has been advertising all the writers they represent for the When Words Collide event. Schnarr will be mainly networking this year, having done readings and been at vendor tables in the past.
"I really enjoy the experience, and just getting out and taking in the whole festival, as opposed to being stuck behind a table trying to sell books. Usually the evenings are filled with events, like parties and readings. You can check out new writers or see some of your favourites. There's a fellowship, and you're networking, but it's more about fostering friendships," said Schnarr.
Schnarr has published two short-story collections, a novel, and three anthologies. A fan of horror and science fiction, he is currently shopping his latest novel, titled Living Dead.
"I enjoy stories that dig into the the characters and explore the human condition," he said. "My first novel dealt with schizophrenia. My new novel is a zombie novel, but it deals more with substance abuse and alcoholism.
"I like to focus on real-life horrors, and to explore them in supernatural settings. I'm also a big fan of nontraditional heroes and unreliable narrators."
For more information on When Words Collide, please visit their website at http://www.whenwordscollide.org.
J.W. Schnarr's books are available through online retailers such as Amazon.ca.