Long-serving VSU volunteer retires
Posted on August 12, 2015 by Taber Times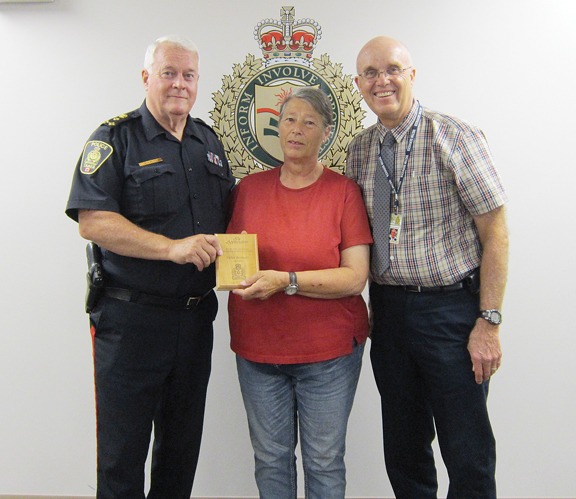 Special submission by the Taber Police Service
After two decades as a volunteer with Taber/Vauxhall Victim Services, Celia Bennett is stepping down from her role with the local unit.
Since 1995, Bennett's dedication has provided a stable influence to victims of crime, and to other volunteers who have come and gone over the past twenty years, but she is now moving into retirement.
Observing the past two decades, one of the biggest changes noted by Bennett has been the level of training provided.
"The training is professional quality and allows us to better serve and work with crime victims. Working with the Taber police and the RCMP over the years has been extremely gratifying and I truly value the many friendships I have made during my volunteer time," said Bennett.
Chief Alf Rudd of the Taber Police Service indicated the work involved with victim services units can be demanding, and can take a personal toll on individuals to the point that it is rare that someone stays with it for an extended period of time.
"I offer personal congratulations and gratitude for the time Celia has given to this community," said Rudd.