Central aids food bank
Posted on December 10, 2014 by Taber Times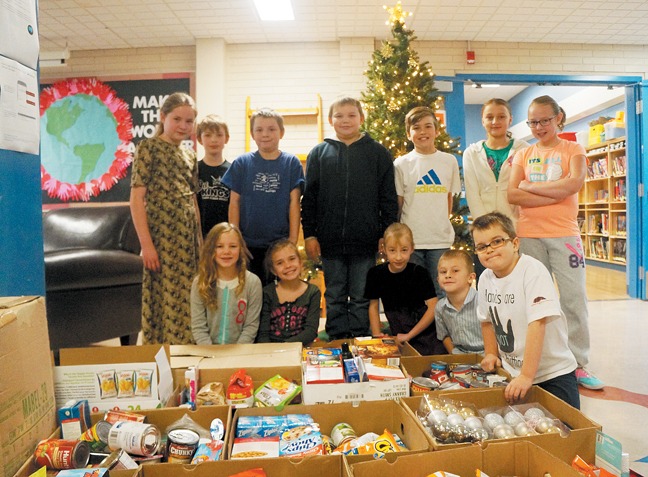 Times photo by Greg Price
By Greg Price
Taber Times
gprice@tabertimes.com
Central School students exceeded 600 items for its Cool Kids Care Campaign for the Taber Food Bank.
"It started off with a discussion with our Social Studies (units) and learning about the world we live in and ways they can be volunteers to help others and make the world a better place, and this is what the Grade 2 and 3s came up with," said Darryl Moser, principal at Central School.
Hearing about the plight the Taber Food Bank had been in earlier this year, the Grade 2 and 3s initialized the project along with the help of the Student Spirit Committee as all students joined forces for the food bank.
"Putting food in the food bank, we heard (through the newspaper) they might close it so we tried to do it to make sure the food bank stays open," said Malee Williams, a Grade 3 student at Central School.
The campaign ended on Dec. 5 which included students campaigning for such items as non-perishable food items, toys, toothbrushes, mittens and toques. The goal was originally 300 items, in which the success of the campaign doubled that.
"The goal was if we got 300 items, we would get this Minute-to-Win-It activity at the end of the year," said Anny Banman, a Grade 5 student on the Spirit Committee. "We put hands on a board with one hand representing a can of food or other item."