Recognizing Greg Price's contribution to the community
Posted on April 22, 2020 by Taber Times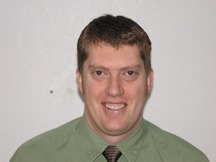 TIMES FILE PHOTO
Learning about Greg Price leaving us, hopefully only temporarily, hit me with a saddened shock. It's hard to say goodbye to a friend of the press – one we could rely on for weekly stimulation in thoughtful, sometimes provocative and timely but always well-written and well researched subject matter.
It was and will remain a hallmark of Greg in his dedication of many hours on our behalf to the kind of writing which always respected the intelligence of his readers.
Like Santa Claus who is seemingly everywhere on 25 December, Greg seemed to be in all places, too, but not just on one day or night of the year.
Who hasn't experienced the surprise of attending one event in the early evening and then attending another one later that same evening at a different venue and seeing Greg sliding through the crowds with camera slung over his shoulders snapping one photograph up there, another one close by and another one far away. Maybe he was in the stands or down kneeling on the floor just to get the right picture. How often have many of us searched the columns the next Wednesday just to see ourselves somewhere on the pages. Thanks, Greg, for the great professional work you did for all of us in Taber and broad surrounding area. You are a great credit to your profession. Thanks for the memorable moments you shared with everyone.
Ray Sheen