Thankful for quality healthcare for newborn
Posted on January 8, 2020 by Taber Times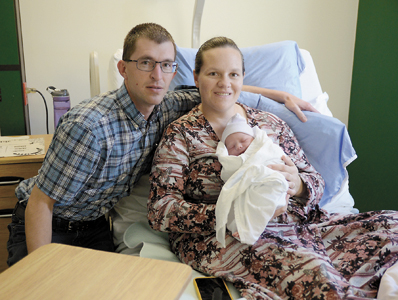 BUNDLE OF JOY: Parents Jake and Myrna Schmitt show off baby daughter Katelyn Rose who was born on Jan. 2. TIMES PHOTO BY GREG PRICE
I felt very helpless as Myrna laboured to give birth.
When she finally delivered, I was relieved and thankful that everything went smoothly (no complications). I thank God for another healthy daughter, Katelyn Rose.
Also, a toast to the fine staff at the Taber Hospital (Dr. Wes Steed, Katie and Kimberly) for your dedication, hard work and friendly service.
JAKE SCHMITT, PROUD DAD
OF TABER'S 2020 NEW YEAR'S BABY