Smoking marijuana should not be glamourized
Posted on November 14, 2018 by Taber Times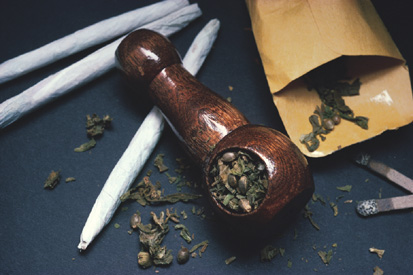 TIMES FILE PHOTO
After reading the opinion column in the October 31 issue of The Taber Times, I feel a need to express my opinion of what was expressed. It proclaimed the news of smoking marijuana now being legal as being "welcome" and exciting. Are we so naive as to think that now that it is legal it is right? Passing a law cannot change the harmful effects the drug has on the body.
Would you be interested in surveying employers to see how many of them want to hire "users" to get their work done the way it should be? Or survey school principals to see how many "users" make the honour roll in school? Or how many of us want to be driving the same highway that "users" are driving? There is a price to pay for using these drugs and we don't have a choice about the consequences for using them.
You are not doing your readers a favour by making something that is potentially harmful to them as being something praiseworthy.
VERA JENSEN
Editor's Note: In the Oct. 31 issue of The Taber Times, the Opinion editorial 'Pot pardons a welcomed decision' spoke of the welcomed decision to clear people's criminal records over a substance that is no longer illegal in Canada.