Pot pardons a welcomed decision
Posted on October 31, 2018 by Taber Times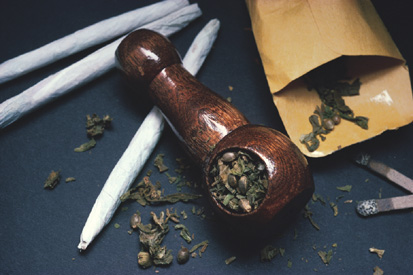 TIMES FILE PHOTO
Ever get charged for smoking outside a restaurant? Or for cracking a cool brew in the park? Did you end up serving time in jail? Do you have a criminal record as a result? Of course not. But that is what's happened to countless thousands of Canadians over many years.
They were caught smoking or carrying marijuana – and some have paid a high price. Teenagers, post-secondary students, ordinary Canadians who grew up alongside "hippies," were at risk of drastic consequences for using a plant that grows naturally in many parts of the world.
So we welcome news that Canadians who have been charged with "simple possession" may soon apply for an official pardon. Those men and women – as well as their children and spouses – will have a chance to wipe their slate clean.
There are conditions, of course.
Applicants must have paid their fine or served their time – and they must be prepared to wait. Legislation allowing those pardons has yet to be introduced in Parliament.
Public Safety Minister Ralph Goodale says the initiative will allow many Canadians to "shed the burden and stigma" and remove barriers they face in finding jobs, housing, education – even volunteering for a non-profit organization.
"This is going to make a real difference to people who have been unfairly impacted by the previous regime," says Prime Minister Trudeau, referring to the years of prosecuting Canadians for using a substance that's now legal. Those charges and convictions particularly affected minority groups and young people, he pointed out.
But this week, other Members of Parliament are saying the government's plan falls far short of what's needed. What's being described as a "pardon" won't actually erase a court record, they say – even if "simple possession" is the only entry.
The New Democrats' justice critic, Murray Rankin calls it "halfbaked" because it will still appear when someone is asked to fill out a "criminal check" form – to volunteer calling Bingo for seniors, even.
And for anyone contemplating travel to the U.S., border officials there say they won't recognize a Canadian "pardon" if a person's court record shows up on their computers. If you lie about a conviction, even if seemingly pardoned, you could still end up in a U.S. prison for puffing on a cigarette 20 years ago.
How other nations might respond to a Canadian "pardon" for simple possession is unknown. But that serves as another example of the impact of draconian laws, enforced right across the country, that have surrounded the use of a plant that's been condemned since the days of "Reefer Madness."
Now that the law has changed, will Canadians face unintended consequences? Might researchers find some oils or compounds really bring medical benefits, as many have claimed? Will legalization actually hurt the criminal organizations behind the long successful  "black market."
Or a few years from now, will we be asking what the Oct. 17 hype was all about? Time and experience will tell.
But meanwhile, let's hope the federal government will pass legislation that can really clear the record for Canadians who were caught smoking the wrong plant.