Benches issue about town bylaws
Posted on October 10, 2018 by Taber Times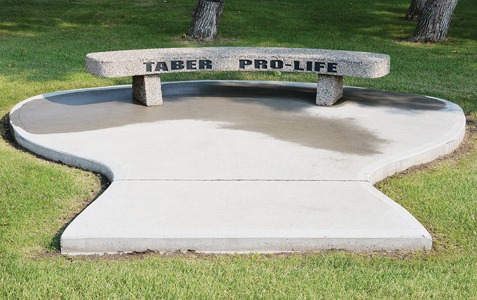 TIMES FILE PHOTO
I understand where you are coming from Mr. Visser (Benches Not Controversial, Oct. 3 Taber Times Letter to the Editor).
If you read my letter again, I never mentioned abortion at all.
If you heard it on TV, that is what the media chose to write.
I personally am not Pro-Life, nor Pro-Choice. I am Pro-Circumstance.
The benches could have read any number of things, including Pro-Choice, and all of them would be obtrusive, no matter what the subject.
All I'm asking for is in the town bylaws, and that is no advertising. This is 2018, and our world has changed dramatically.
Let's end the senseless arguing and do the right thing.
SHEILA LORD