Planting the seeds of discontent
Posted on May 2, 2018 by Taber Times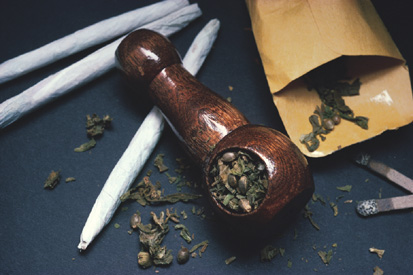 TIMES FILE PHOTO
Four plants.
I don't get it, and I'll bet thousands of others don't get it, either.
Why in the proposed legislation, re: recreation marijuana use, are residents allowed to grow up to four plants of marijuana in their own residences? Alcohol consumption for recreation is approved, but no one is allowed to operate a still for its production in their own residences; neither is growing tobacco for recreation use allowed on anyone's property.
The projected problems that will occur from the legalized use of marijuana are multiplying by the month. Can't our legislators see the outcomes of ill-advised laws? Aren't the anticipated results of the legalization of marijuana use sufficient for local municipalities to deal with, not to mention our law enforcement officers, educators, medical health personnel, social services providers, sports and recreation people, churches and parents?
In a world where, increasingly, evil is seen as good and good is seen as evil, can't we reverse this marijuana four-plant proposition for a no-plant one? Why does our government want to layer another level of confusion and perplexity on what will become an overburdened and overwhelmed enforcement of such an allowance in the recreation marijuana law?
My urging is that it be stricken from the legislation; buried; forgotten and never dug up again!
RAY SHEEN