Reader applauds Taber Times for showcasing positive youth
Posted on May 24, 2017 by Taber Times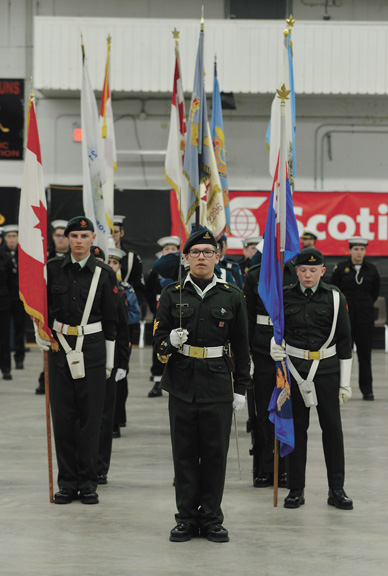 TIMES FILE PHOTO
There have been great pictures recently in the Taber Times of our youth participating in a theatre production and the Air Cadets 75 years of teaching and regulating our Taber-and-area youth.
The pictures of 'Fiddler on the Roof" brought back memories of long ago when that musical was planned, rehearsed, costumed, sets made, music learned, weeks of rehearsals held for band and chorus, stage-manager, make-up, lighting, royalties to pay and community support by parents W. R. Myers School, its teachers, director, office staff and back-stage personnel, which involved a great number of people.
It requires a lot of effort and commitment by teachers, students and members of the community to create and perform a musical of that caliber. It is still being performed in big cities of the world.
We should be proud of this year's production and congratulate the schools for their involvements with theatre arts.
My grandson was a member of the Taber air cadets. I have a video of them marching and performing with military precision in the Taber Community Centre.
The grandson is now in his late 20s and still speaks of the excitement of going up in a glider over Taber.
It takes the commitment of a number of adults as well as financial support to keep such an organization going for 75 years.
Congratulations to our youth and all who support them in activities that they will remember all their lives.
HAZEL WEST