Miller's 'Devil In You' single drops; new album slated for May release
Posted on April 26, 2021 by Taber Times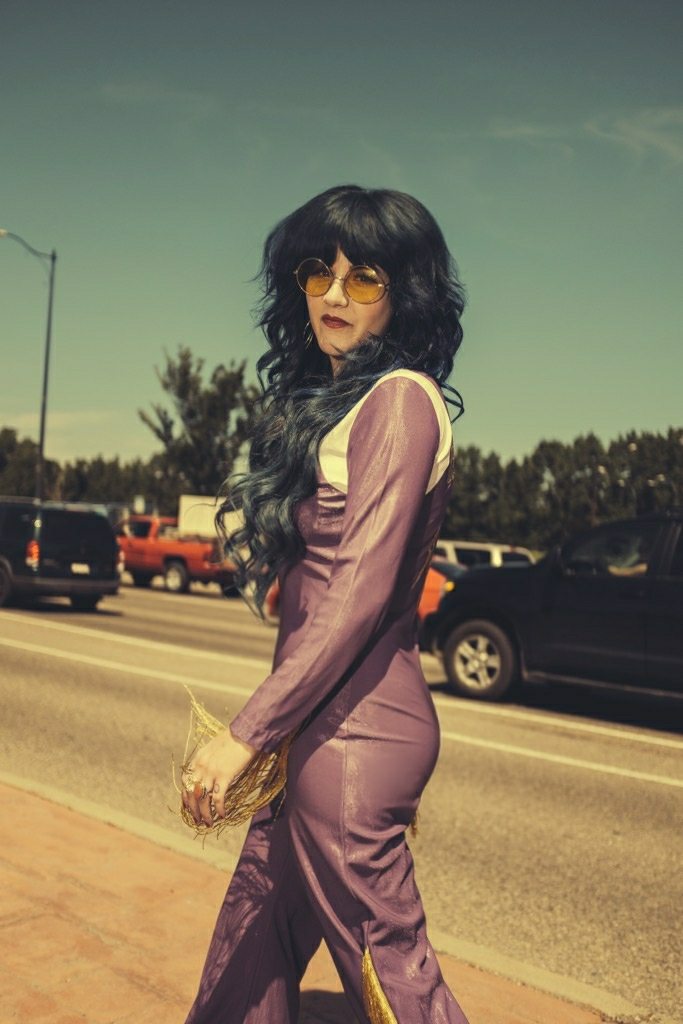 By Stan Ashbee
Taber Times
editor@tabertimes.com
Southern Alberta singer/songwriter Shaela Miller's music has been described as tear in your beer ballads, dance hall honky-tonk and sometimes "dark alt-country" noir – but, there's definitely more than meets the ear, when it comes to Miller's musical cornucopia of genre-defying hits. Nothing seems to be off limits, which is why Miller's original brand of juxtaposition entertains and remains enigmatic in its subtleties.
In one bio it was noted, "Affinity for the classic country greats of the yesteryear gives Miller an unparalleled disposition, as an original ambassador of a new wave of country music." Well said.
Recently, Miller released the final single "The Devil In You" before dropping a brand-new album in May. The new single plus previous releases are available on all streaming platforms, stores and services. Highlights in Miller's career include a song placement on HBO's hit "True Blood," winning the South Country Fair songwriting competition, previous releases and continuing to perform live, while raising two children.
Miller pointed out the new album was recorded by Scott Franchuk of Riverdale Recorders in Lethbridge at Rebeltone Ranch.
As for local music scenes during a pandemic, many multi-faceted musicians have had to navigate some often-choppy troublesome waters.
"With this state of the year, it has been different – but, I've still managed to do quite a bit with the release of my album," Miller noted. "We recorded last February 2020 right before the pandemic. Obviously, we didn't know what was to come. It left me in a sweet spot, in a way. At the same time, I was hit with it all."
When the pandemic hit and all of Miller's gigs got cancelled, the musician was happy to have had an album to focus on. "I've had a lot of work to do behind the scenes, that's not gigs."
"I've had the year to focus on that and rolling out the release in a different way," Miller added.
But, life on the road hasn't always been business as usual and the norm, like it might be for other performing artists. As a mom, Miller used to tour as much as one could, "But being a parent, it has never been easy for me."
"I do manage to get away quite a bit, considering," said Miller.
So far, three singles have been slowly rolled out leading up to the new album being released next month. "We're not sure what is going to happen, but probably plan some sort of outdoor concert type of tour. But I can't say for sure, we don't really know," Miller said.
Miller has been quite fortunate to apply for and receive numerous Alberta government music and arts grants, which have been very helpful. "I've had a lot of great opportunities to do virtual concerts, so that's been really helpful. I think the government and the music industry has done a really good job trying to support the artists in this crazy time we've been in."
Having this album to work on has kept Miller's sanity intact, and "I've been able to spend a lot more time with the kids."
According to Miller, the album touches on relatable themes of feeling overlooked and the feeling of the misery with that. "For me, overlooked as maybe a woman, a mother and in the arts. The feeling that can arise from that. It's like misery likes company. You start looking for bad things to do or people to hang out with," she joked.
Miller said the album, aside from being a streaming/download release, will also be pressed on vinyl and CDs will be available – which will be on sale in Lethbridge. For more information on the release check out Miller's Facebook page, where fans can get copies of the record and/or CD mailed out or dropped-off, as well.
As for the local music scene, Miller has always thought Lethbridge and area has a really great music scene. "It welcomed me with open arms when I was a young singer and songwriter."
"We have a very strong community for people who support each other. It doesn't matter what genre of music you're playing. Because it's kind of a small community, it just makes it much richer and in-community. We are in it together and supporting each other. With the pandemic, we've seen even more of that," added Miller.