Program student bids adieu to Taber Times
Posted on February 28, 2018 by Taber Times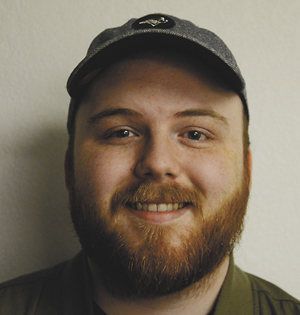 TIMES FILE PHOTO
By Jared Williams
Taber Times
I have been working at Taber Times for a good while now and it has been one the best learning experiences I could of hoped for.
As you might know, I am a student under the Youth Employment Program and Taber Times was chosen to be my place to get valuable experience to help pave my way to a better future career.
I can now say I'm glad that Taber Times was picked as my place to go.
The things I have learned about writing and how to think as a writer can be moved to almost any practice but most of all I think the knowledge on how the town works and how news trickles down for us to see has made the biggest impact.
My skills and confidence have grown tremendously since my first introductory story all the way back in November.
I have talked with people I thought I would never talk with and even got the chance to turn the tables and be the one interviewing. I truly think that working here has hit every step needed to build up myself to dive into any career of my choice.
The Taber Times is really a perfect place for someone who wants to get their feet wet in a potential career.
The laid back atmosphere paired with the need for some self-reliance mixed well to provide a great environment for someone like me. As someone who likes to be independent during work, it gave the chance to prove to myself that I don't need to be micromanaged like how some of my previous jobs were.
My biggest dislike of all my previous jobs were that after about two weeks you start going in the motion of the same thing over and over again. Taber Times kind of alleviated the problem by keeping you on your toes with new stuff to write about each week. But I am starting to feel like I'm going through the motions by the end of this program. I'm sure I will learn that almost every job will end up feeling like that until I can find something that I truly enjoy.
I mentioned in my introductory story that journalism is not something I was looking to at the start of this program and that has not changed but it's not because I disliked the work I have been doing or the profession in general. I am a film maker at heart and all the work and learning that I have been doing at Taber Times has just made me look forward to pursuing my dream job ever more.
The YEP initiative is something the community here in Taber should be proud of, not only because it helps young adults like me experience something new and exciting but it gives the chance to grow as a person and really build on the experience and knowledge that was learned.