Hunter has sights set on Cardston-Taber-Warner
Posted on April 15, 2015 by Taber Times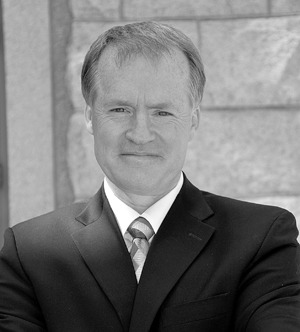 Times photo submitted
By Trevor Busch
Taber Times
tbusch@tabertimes.com
In the Wildrose nomination battle for the riding of Cardston-Taber-Warner, candidate Grant Hunter bested two opponents on April 2 to secure the nomination.
"I was gratful to my team, I had a good solid team that was willing to stand behind me," said Hunter. "It was a fairly truncated process, so I had to rely on my team."
The nomination was left open in late 2014 following the departure of former Wildrose MLA Gary Bikman to the ranks of the PCs. Bikman was recently defeated for the PC nomination for the Cardston-Taber-Warner riding by M.D. of Taber Reeve Brian Brewin, who is squaring off against Hunter in the present election.
"By electing a strong Wildrose opposition, that will be the only thing between you and higher taxes," said Hunter. "That's probably going to be my message throughout the campaign, is to let people know that there is an option, that we don't have to continue to just take the PC go-forward plan. We can look at some other options that will benefit Albertans."
Hunter defeated nomination candidates Jon Hood and Larry Bates, taking in approximately 60 per cent of ballots cast. After a well-publicized announcement in Taber in early February, former Wildrose leader Paul Hinman quietly dropped out of the race for the Cardston-Taber-Warner nomination in mid-campaign.
"It's tough times — I know that," said Hunter. "We've been very dependent upon oil, and I think that's something that can really be dangerous for any budget. I think we need to be careful going forward being too dependent upon oil, as I think it will be volatile in the future. It's something that we need to address."
A current resident of Cardston, Hunter has lived in the community for eight years, but grew up in High River. Hunter ran unsuccessfully for Cardston town council in the 2010 municipal election.
"Certainly land use issues are something I'm quite concerned about," said Hunter. "I think we need to revisit the approach that the PC government has taken to land use, and figure out a better, more regional approach. Something that is going to work for each area, not just the top-down solution that we have. That's something that I'd like to debate in this election. There's a lot of farmers that are concerned about it, and rightly so."
The 47-year-old father of five operates a construction firm, Hunter Construction, in partnership with his father. The business is primarily involved in residential and commercial construction.
"The other issue is debt. The debt that we're going to have is not something we should be saddling our future generations with," said Hunter. "It's not a prudent way of going forward. It just shackles our children, our grandchildren, into having to service that debt. Since Eddie Stelmach, Alison Redford, and now Jim Prentice, they continue to take this belief that we can spend our way out of the problems that we're in. The key is not how much you make, it's how much you keep that matters. The last few PC governments have just not got that."
Hunter has a Bachelor's in Economics and Political Science from Brigham Young University, and recently received a Master's in Business Administration. He has been married to his wife, Angie, for 25 years.
"Ralph Klein was able to balance the budget and pay off the debt with oil at $18 per barrel. Eddie Stelmach and Alison Redford couldn't do it at $100 per barrel."
"There's something wrong — we've got some spending problems here. When this budget came down, their polling numbers tanked, and I don't know what Jim Prentice was thinking. This is the worst budget we've ever seen."
A former school teacher, Hunter is looking to secure the "Alberta Advantage" for future generations.
"The reason I ran is I just feel really passionate about the issues we're facing right now. Alberta is great place to live. I've lived here all my life, and I love it, and I feel very passionate about making sure that we have the Alberta Advantage."