Brewin getting to know local residents
Posted on April 15, 2015 by Taber Times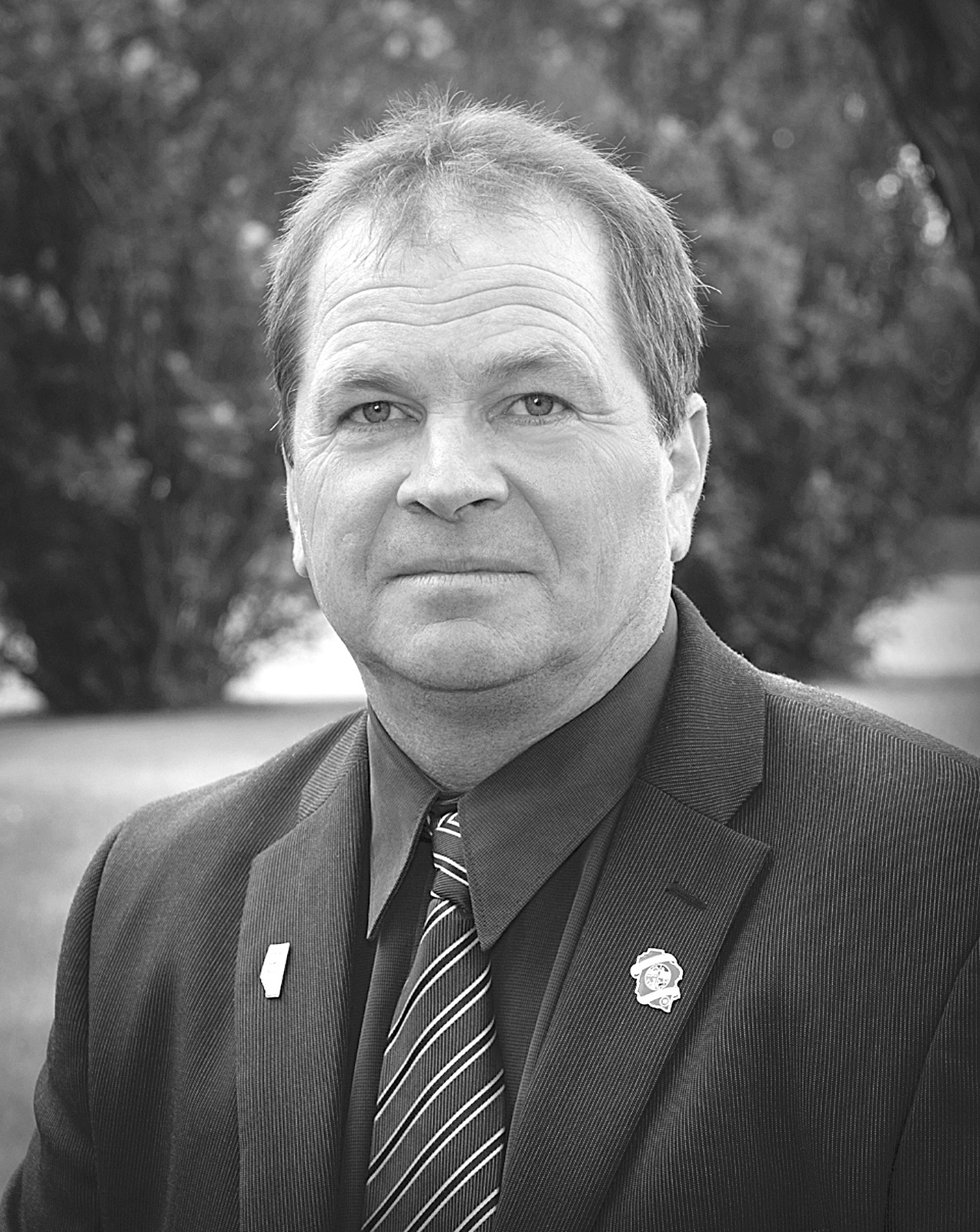 Times photo submitted
By J.W. Schnarr
Taber Times
jwschnarr@tabertimes.com
Ask Brian Brewin, Progressive Conservative Association of Alberta candidate for the Cardston-Taber-Warner riding, the secret to getting your name circled on the ballot box come voting day and he'll tell you: it's all about getting to know your voters.
As the current reeve of the Municipal District of Taber and a well-known face in politics at the municipal level, Brewin knows a thing or two about getting elected.
"I'm just trying to get out and be seen as much as I can," he said. "That's really what it's all about. People want know who they're voting for, and they want to meet you face-to-face. "That's why it's important to get out and knock on doors."
Brewin's party is a known brand, which could make things easier come election time. He is, after all, representing the party which has enjoyed 44 years of rule at the provincial level. In the PC nomination race, Brewin defeated standing PCA MLA and floor crosser Gary Bikman for the right to run under the Conservative Party flag.
For this election race, Brewin has been busy setting up offices in most of the towns in his riding, in order to get a better handle on the specific needs of each area.
"What we've done is worth trying to set up teams in all the separate communities," he said, noting he currently has offices set up in Taber, Cardston, Magrath, Raymond, Stirling, and the Milk River/Warner area.
"We're taking the approach of trying to get to as many communities as we can," he said. He added while many communities have their own unique issues to tackle, he has been hearing a lot of concerns over the proposed PCA budget released just before the election was called, as well as healthcare and education issues.
"People are asking about what has been proposed and what our plans are moving forward," he said. "In this province, there are always health care and education issues.
"Whether it's ambulance service issues or doctor retention in Milk River, or how the zero balance without increases (in the education budget), it's like anything. How do you make the numbers work out to balance this budget?"
While other parties have been scrambling to fill spots and make sure they have candidates in all the ridings, Brewin has had the luxury of time on his side. This has allowed him to go out to different councils in the riding and speak to municipalities personally.
"I was fortunate I was going around beforehand and spoke to a lot of the council members to hear a little bit of what's going on in all these individual communities," he said.
"There's some challenging times," he added, pointing to the fuel tax recently enacted by his government.
Brewin is taking a leave of absence from his duties as reeve and also with the irrigation council he is a part of, in order to spend his full energies concentrated on this election.
"That's the fairest way," he said. "It's not really fair (to his municipal constituents), in all honesty, focusing on the election right now."