Bodnarek seeking victory in Cardston-Taber-Warner
Posted on April 15, 2015 by Taber Times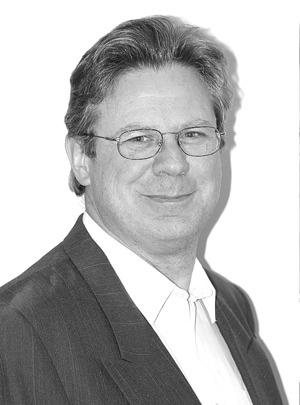 Times photo submitted
By Trevor Busch
Taber Times
tbusch@tabertimes.com
Former Village of Barnwell mayor Del Bodnarek has thrown his hat into the ring for the Cardston-Taber-Warner constituency under the Alberta Party banner.
"I've been a member of the Alberta Party for the past three and half years. After the last election, I was looking for a party that fit my views better," said Bodnarek. "I had joined the Wildrose and left it, because I didn't agree with all of their ideologies. I found this party was a better fit."
A veteran hand at municipal politics, Bodnarek served as mayor of Barnwell for six years, and as a village councillor for more than a decade. Bodnarek is currently a technician at the Pratt and Whitney plant near Lethbridge.
"When the last budget came out, I was actually kind of angry," said Bodnarek. "They put the entire burden on the working class people. I don't feel they've done a good job of balancing our social structure — education, health care, mental health, all of the things that have to do with our strong social system have been neglected. Our infrastructure — hospitals, schools, roads — it's been neglected, all in the name of keeping corporations happy."
There are several key issues Bodnarek highlighted as being of special interest to the riding.
"Specific to the riding, we need to diversify our economy. I see our school class sizes getting bigger. And our senior's care — I see a lot of issues with our senior's care. These are things that need to be addressed immedietly."
Still characterized by many as a "fringe" political movement, Bodnarek sees the Alberta Party as taking the best of both worlds and discarding the negative.
"The Alberta Party is a fairly young party. They're really just trying to get the word out. A lot of people don't even know they exist. The biggest thing is to let them know we're here, and let them know what our platform is. We're not left or right — we consider ourselves a centrist party. If there's a good idea on the left, we can take it. If there's a good idea on the right, we can take it. We are not stuck or stymied by the idea that to be the right party, we have to have right (wing) ideals."
Pillars of the party's approach include a strong emphasis on social issues in the province, according to Bodnarek.
"We advocate for a strong social structure, a strong economy, and transparent government — which has been a real issue, transparency hasn't been there. We need a strong social structure without putting the burden on industry. There has to be a balance. Our platform is to raise our royalty rates, but still be competitive, so we're not above other jurisdictions. Progressive corporate taxes, but stiil at least one per cent below the next highest province, so we're competitive. With personal income taxes — progressive — but below others. With those monies, we'll bring in the funds that will pay for schools, teachers, hospitals, roads."
Diversifying the province's economy might not be as daunting a task as the ruling PCs would have us believe, added Bodnarek.
"Our southern Alberta community has such an enormous ability to diversify our economy. We have sugar, potatoes, all kinds of grains — we could have distilleries, breweries. We have coal just up the road. We have a strong farm community — I think there's lots of opportunity to diversify our economy, and get away from the ups and downs of the oilfield."