Twinning Highway 3 will open more doors for value-added agriculture in the area
Posted on August 24, 2022 by Taber Times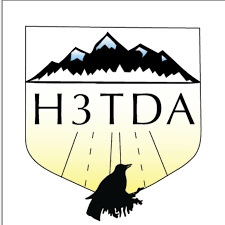 By Trevor Busch
Taber Times
With the provincial and federal government eyeing the Lethbridge hinterland as a prime location for the expansion of value-added agriculture, pressure will continue to mount to see Highway 3 twinned from border to border.
"Where we're at right now, we're embarking on an impact analysis study that will be done by PriceWaterhouseCooper. It will provide an economic impact analysis of what twinning Highway 3 will do for Alberta," said Bill Chapman, president of the Highway 3 Twinning Development Association (H3TDA).
"It's just getting underway right now so we don't have any new details, other than they will be meeting with at least 20 different stakeholders in the industry and around southern Alberta that will be a part of the impact assessment."
Chapman says the assessment is expected to be delivered to the association in the fall, probably in November. H3TDA currently has four priorities for twinning the remaining single-lane stretches of Highway 3.
"The priorities that we've established are from Medicine Hat to Seven Persons. I think the second one is west of Fort Macleod, Bellevue to Pincher Station, and the third priority would be I think the functional planning study that the province is embarking on for the Piikani section of Highway 3, and the fourth one would be the Stage 1A, as they call it, in Fort Macleod, just a little short bypass on the south side of town."
To read the full story, pick up a Taber Times issue or subscribe to an ePaper digital subscription! You can sign up for digital or traditional subscriptions on tabertimes.com by clicking subscribe under ePaper on the home page.