Town reverses cannabis production restriction
Posted on July 4, 2019 by Taber Times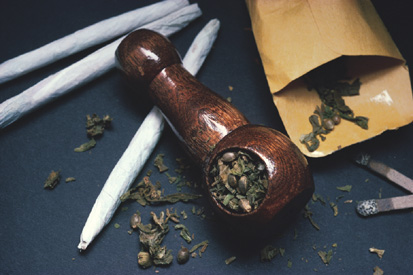 TIMES FILE PHOTO
By Trevor Busch
Taber Times
tbusch@tabertimes.com
A restrictive land-use provision related to cannabis production in the municipality has been altered by town council to better facilitate potential investment.
In September 2018, council passed Bylaw 17-2018 amending Land Use Bylaw 14-2016 to allow for Cannabis Production and Distribution as a permitted use in the Medium Industrial District (M-2). Administration has since received "expressions of interest regarding possible opportunities for cannabis production facilities" in the Light Industrial District (M-1).
"Since that time, we've seen several facilities opening in neighbouring communities, and we've been able to see that they're not as impactful as we might have anticipated… it's administration's request that council consider a textual amendment to the land use bylaw in order to allow cannabis production and distribution as a discretionary use in the M-1 (Light Industrial) District," said planning director Phyllis Monks at council's June 24 meeting. "This would give an ability for those areas within the district that the Municipal Planning Commission determined were satisfactory to begin consideration for applicants. This increases the town's flexibility within the district while still allowing for discretion in site development. We've had some inquiries relating to the possibility of this kind of development in this district, so we're trying to ensure we're prepared should an applicant come forward."
According to the town's land-use district map, most M-1 District zones are within the town's northeastern industrial area, but many are in closer proximity to the downtown core and various residential areas than the previous M-2 District designation.
"In order to facilitate development opportunities, an amendment to the land use bylaw would be required to allow for any proposals to be considered," stated administration in their background to the request. "For this reason, administration is proposing to add the use to the M-1 district as a discretionary use. This would allow for a development permit application to be processed by the Municipal Planning Commission as the authority for discretionary permits."
When Bylaw 17-2018 was passed a clause was included that indicated, "In all instances where a cannabis use is a discretionary use, the Development Authority may, at its discretion, require any additional specific design requirements or measures that ensure that development provides a safe environment that is compatible with adjacent or nearby uses, including but not limited to façade design, lighting, signage, screening measures, building orientation and access and measures to prevent nuisances such as odor."
This adds some additional ability for the Development Authority to request any additional design considerations that might be deemed necessary on a case-by-case basis, but makes it reasonable for this use to be included in the M-1 district.
"There's still setbacks as initially set that permitted municipal operators would require, being 75 meters from residential, and 100 meters from schools," said Monks. "There's also protections in Bylaw 17-2018 that requires additional specific design requirements."
Many of the concerns previously expressed by council in 2018 during the bylaw approval process have largely been alleviated through examination of other regional facilities.
"As Cannabis Production and Distribution has occurred in other communities the impacts of this type of development have shown to be minimal," stated administration in their justification for the change. "This will allow those parties who have made requests to the department to consider development in the Light Industrial District to move forward with development permit application."
Taber has a separate business license for cannabis-related businesses which requires police checks. Hours of operation for cannabis retail sales are from 10 a.m. to 10 p.m., with licensing fees of $500 per year for cannabis retail sales, $1,000 per year for cannabis lounges, and $2,500 per year for cannabis production and distribution.
Under the town's Community Standards Bylaw, cannabis use is prohibited in public except in private residences or yards, or temporary residences like campsites.