Milliken influence not forgotten in 4-H circles
Posted on June 19, 2019 by Taber Times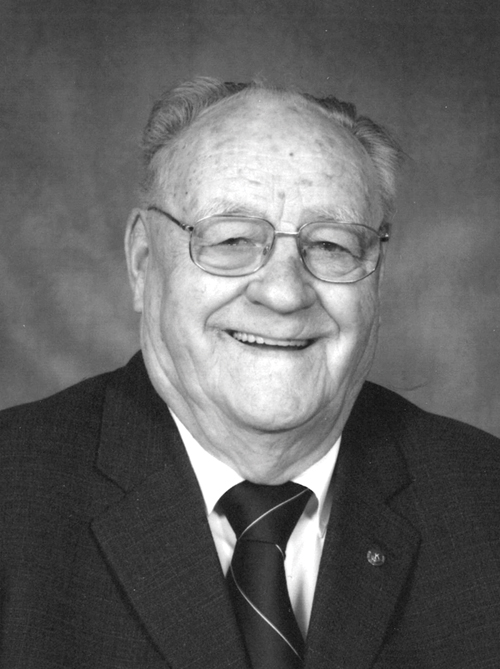 BRUCE MILLIKEN
By Cole Parkinson
Taber Times
cparkinson@tabertimes.com
Taber and District 4-H is continuing to celebrate and remember one of their biggest supporters for the past few decades, Bruce Milliken.
After passing away this May, people from the 4-H community have pointed to Milliken's unwavering support of the program throughout his entire life.
On top of that instrumental support, those from his 4-H days remember Bruce as not only a 4-Her but as a community-minded individual who put others before himself.
"Bruce was an amazing man. He was very much a community man and he cared about 4-H but he cared about a lot of things. I worked with him closely when we were building the Ag-Plex because as 4-Hers, we raised a lot of money to get that. I was on the Exhibition board representing 4H and it was a big project. He personally raised a lot of money which was good. We ran into a few snags and people were discouraged but he found a way to get through it. Some of it took some digging into the pocket to fix it, we got it back, but he loved the community," said Brian Anderson.
"When he built his new building, he was always a great 4-H supporter and his wife was a 4-H leader. She led the sewing club for a lot of years and he supported her 100 per cent. When he built his new building he said 'let's build a room upstairs for 4-Hers' and he put in a separate exit so you didn't have to go through his business. We just passed around a key to whoever needed it next. He put two bathrooms up there and he never charged us five cents. Once in a while, he would be asked to be a judge for public speaking and he was always thrilled to do that. He worried about people. He didn't always say it out loud but he always exemplified that people were more important than things. He loved people and he dealt with lots of them but he put them at ease. He helped out a lot of people and I was one of them." 
Anderson would work closely with Milliken over the years and he remembers him as a complete standup person. One of his fondest memories of Milliken was one of kindness shown when Anderson got some bad news.
"Nineteen years ago I got cancer. He was always a friend of the family but he checked on me often. When I got cancer, he was very active in the United Church and I wasn't a member because I was a member at a different church, but he made sure my name was on their prayer roll for quite a while. Then my cancer came back after nine years and I was in Calgary for four months for high-dose chemo and a stem cell transplant. Some of the members said 'aren't you better yet? We've been praying for you for so long' but I was very honoured," said Anderson with a chuckle.
In terms of his importance with the local 4-H groups, Anderson said his support was obvious to anyone who knew him.
With Milliken buying the grand champion for many consecutive years, Anderson says it was always a huge bright spot for Milliken every year.
"He always bought the grand champion calf because when people came into his office, he wanted them to know that he supported 4-H. He believed in the program strongly," he said.
Others also pointed to Milliken's undying support of the 4-H program and his willingness to help out 4-Hers in any way he could.
"Bruce was instrumental along with other local supporters in the building of the Ag-Plex in Taber. 4-H was a main focus for the building, a place to showcase agriculture and rural youth," said Hays resident Bob Wallace. "For my entire career as a 4-H member, I can remember Bruce as a major 4-H supporter, purchasing grand champion calves as well as other calves. He was always donating trophies and awards. That support continued in my years as a leader right up until his retirement."
Other families have seen generations go through 4-H and Milliken was always around showing support.
Decades of support for 4-H has left many with the fondest of memories of Milliken and to this day he is still thought of as one of the biggest supporters the area has seen.
"Myself and my family, as well as my siblings and brothers and then all five of my children went through 4-H. From the early 70s to our last son, it was known in the district that Bruce Milliken was the biggest supporter of 4-H in Taber and District 4-H. Everybody knew that whoever won grand champion of the district, which included Taber, Vauxhall and area, they knew Bruce would buy the grand champion calf. He was there proudly every year to do it himself and get his picture taken with the banner. He proudly displayed each of those banners in his business at Milliken Farm Supply," said Bruce Francis. "In my mind, he was the biggest supporter of not just a club but the entire area. If you were to give an award for Mr. Taber, it would be Bruce Milliken in my mind. He loved this community."
This past Taber and District 4-H Show and Sale held at the end of May saw a handful of local companies honour Milliken by purchasing the grand champion in his name.
Rocky Mountain Equipment, Western Tractor, Summit Motors, Palliser Sales and Robertson Implements purchased this year's grand champion calf at $7.25 per pound and were gracious in doing so in Bruce Milliken's honour.
"I was really pleased that those businesses got together and did that for him on Saturday. He deserved that and that was a wonderful tribute to him," said Francis.
Anderson also expressed gratitude for those companies.
"That was amazing. It showed they had respect for him as well because he has been retired for a number of years," he said."It says a lot about him and the other businesses."