Town part of supercluster funding for protein industry
Posted on February 21, 2018 by Taber Times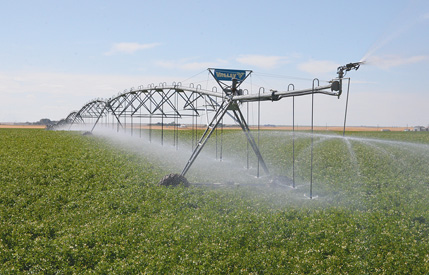 TIMES FILE PHOTO
The Town of Taber is excited to be part of the Prairie Protein Industry Supercluster initiative named as one of five technology groups to receive part of the $950 million federal government "supercluster" program. The Town of Taber has been involved in this project from the beginning along with regional partners including the Municipal District of Taber, Lethbridge County and Economic Development Lethbridge and will continue to collaborate on this important initiative to foster economic growth and create jobs in the Taber region.
The Protein Industries Canada (PIC) is an industry-led collaboration of over 120 private sector companies, academic institutions, regional and municipal governments and other stakeholders across the Prairies aimed at developing the potential of plant-based proteins from crops such as canola pulses, grains, hemp and flax. Plant based protein is a $13 billion market of which Canada currently has a small share. This funding will allow Canadian producers and businesses to seize this opportunity.
According to an independent study, the PIC initiative is estimated to generate over $700 million in new commercial activity and billions in incremental GDP over the next decade as well as initially add 4,700 jobs with the intention of expanding to over $40 million in direct investment into plant protein innovation in the Prairies and creating over 160,000 jobs in the long term.