Sweet start to sugar beet season
Posted on April 26, 2017 by Taber Times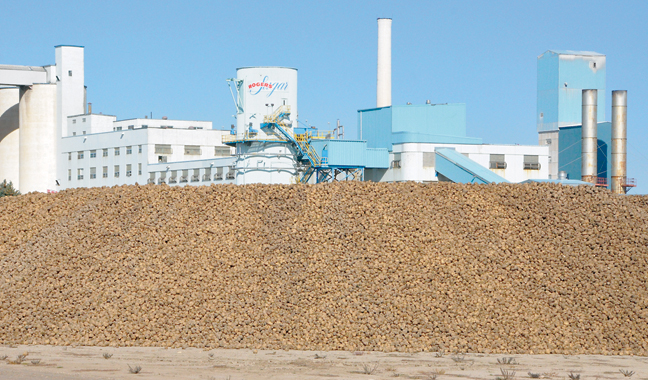 TIMES FILE PHOTO
By J.W. Schnarr
Southern Alberta Newspapers — Lethbridge
The arrival of spring means seeds for the fall sugar beet harvest will soon be going into the ground.
This season, 26,000 acres of sugar beets will be seeded across southern Alberta for more than 200 contract holders.
These sugar beets could produce thousands of tonnes of sugar in the fall.
Sugar beets are a staple to many farming operations in southern Alberta due to their rotational value. Sugar beets can be value added to the rotation of a number of different crops.
"Seeding is always an exciting time of year in the community as people see the equipment moving and it is a sign of spring," stated Arnie Bergen-Henengouwen, president of Alberta Sugar Beet Growers, in a recent news release.
Many of the contract holders growing this year's sugar crop are third or fourth generation on the farm and have seen an evolution over the years of how the crop is grown.
One of the goals of the ASBG is to communicate the evolution of sugar beet crops and an understanding of those practices to people living in urban areas to help them better understand where their food comes from.
"It is important for people to understand that the equipment they see in the field is a tool to help in growing their food and that their food comes from farmers and ranchers," stated Melody Garner-Skiba, Executive Director of ASBG. "We will continue to work to provide that education to the community about where Alberta Sugar comes from."
Sugar processed by Roger's Sugar in southern Alberta is the only 100 per cent Canadian grown and refined sugar. It is processed in Taber.
For those looking to buy local and support the southern Alberta sugar industry, look for the black stamp on Roger's Sugar that starts with the number "22."