Contract reached with beet growers
Posted on May 13, 2015 by Taber Times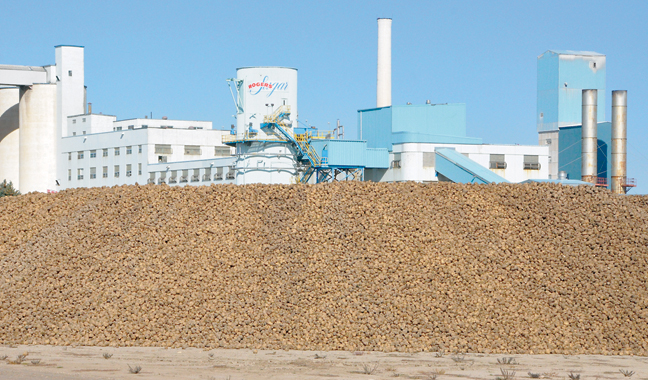 TIMES FILE PHOTO
Garrett Simmons
Southern Alberta Newspapers – Lethbridge
gsimmons@lethbridgeherald.com
Lantic Sugar Inc. and southern Alberta sugar beet growers played let's make a deal on Wednesday.
The company and the Alberta Sugar Beet Growers marketing board has arrived at an agreement, according to Manon Lacroix, vice-president, finance of Lantic Inc.
"It's a four-year deal," she said in a Wednesday-afternoon interview. "We've reached an agreement today and we're very pleased to have a long-term agreement."
Lacroix added Lantic is hoping to have the exact same amount of beets in the ground this year as in 2014.
"We will be targetting to plant 22,000 acres,"she said and added Lantic expects that to generate approximately 80,000 tonnes of refined sugar.
Growers seeded 22,000 acres last year as well, a number which has fallen from 30,000 acres in 2012.
Lacroix mentioned the 22,000 acres for 2015 was a target only, and added with a later start for growers, it's yet to be determined if that full amount will be put into the ground.
Growers typically have beets planted in late April or early May, according to Lacroix, who added the weather will play a factor in determining the types of yields the crops will produce.
And while both sides would have liked to get a deal done sooner, she mentioned the important thing is the industry can continue in southern Alberta.
"Ultimately, the time it took is not really important. It's the fact we got a long-term deal, and we're very pleased with that."
Lacroix went on to say the length of the agreement was key, as the fate of the sugar factory in Taber will no longer be up in the air.
"The long-term deal is great news for the industry and it will provide stability to Taber and the province."