New GM at Taber Impact museum
Posted on July 28, 2021 by Taber Times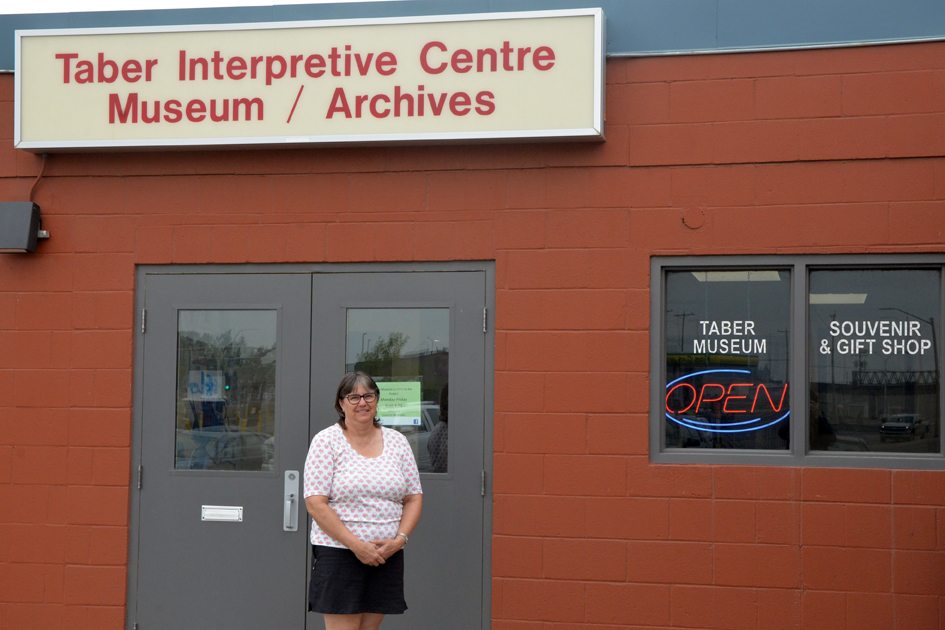 By Kenyon Stronski
Local Journalism Initiative Reporter
reporter@tabertimes.com
With the release of COVID restrictions, change is in the air this summer and for the Taber Irrigation Impact Museum — that sentiment is no different.
The museum's previous general manager, Karen Ingram, has retired from the position after 20 years of service. The new general manager is Brenda Pyne.
Pyne was a nurse for 15 years, but with being on-call and having kids, she switched professions to being a librarian.
She began volunteering at the museum in March of this year, and when Ingram announced she was retiring —she applied for the position in July.
Pyne noted her love of history, as the main reason for applying for the job.
"I think the most important part of the job is just helping people find their ancestry and history, while listening to the stories others have to tell. It's all about preserving these stories for families in the future," said Pyne. "We do have a lot of families that come in here, and we do have some that look for their ancestry. People have found relatives they didn't even know they had."
Pyne added, usually the museum would have a summer student, but due to COVID — the local organization hasn't hired one the past two years.
The Taber Irrigation Impact Museum is open  9 a.m. to 12 p.m. or 1 p.m. to 4 p.m. Monday to Friday. Or you can call and book a tour.